Another Former Israeli Prime Minister Hops On the Cannabis Bandwagon
Former Israeli Prime Minister Ehud Olmert is joining Tel Aviv-listed medical cannabis company Univo
Former Israeli Prime Minister Ehud Olmert is joining Tel Aviv-listed medical cannabis company Univo Pharmaceuticals Ltd., the company announced Wednesday. Olmert will serve as an advisor to the company and has also invested in Univo, according to the company's statement.

For daily updates, subscribe to our newsletter by clicking here.

Univo was up as much as 28.31% on the Tel Aviv exchange as of 2 p.m.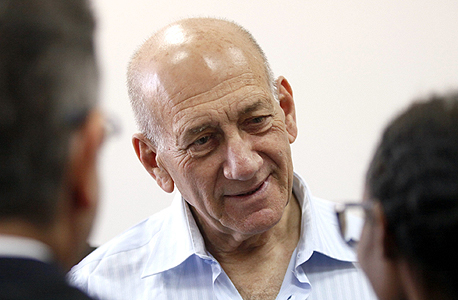 Ehud Olmert. Photo: Dudi Vaknin

In January, the Israeli government gave the final stamp of approval to a long-awaited cannabis reform, allowing the export of medical marijuana and related products from the country. The reform has been in the works since 2016, with different parliamentary teams estimating it could bring Israel annual revenues anywhere between $70 million and over $1 billion.

Founded in 2016, Univo secured the licenses for the cultivation, research and development, production, and distribution of its own cannabis products earlier this year. The company currently grows its own cannabis and is building a new 750-square-meter-facility.

In September, another former Israeli prime minister, Ehud Barak, was appointed chairman of Israeli medical cannabis company InterCure Ltd. The company's stock was up 26.84% on market the close day of his appointment. The same month, InterCure acquired Israeli cannabis cultivator Canndoc Ltd. for an undisclosed amount.