Elbit to Acquire Harris' Night Vision Business for $350 Million
The Nasdaq and Tel Aviv-listed defense contractor completed its $484 million acquisition of Israel-owned arms manufacturer IMI in November
Nasdaq and Tel Aviv-listed Israeli defense contractor Elbit Systems Ltd. has signed a definitive agreement to acquire the night vision business of American technology company Harris Corporation for $350 million, the company announced Friday. The acquisition will be made via Elbit's U.S. subsidiary, Elbit Systems of America LLC.

For daily updates, subscribe to our newsletter by clicking here.

Elbit was up 2.34% on Nasdaq on Friday market close.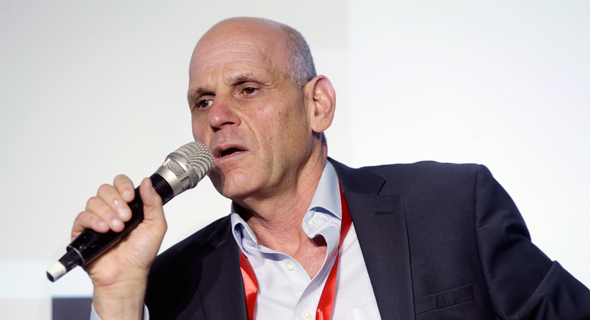 Elbit president and CEO Bezhalel Machlis. Photo: Amit Sha'al

Melbourne, Florida-headquartered Harris announced in October a merger with New York-based L3 Technologies Inc., intended to create a defense technology company with annual revenues of around $16 billion. The merger was approved by the shareholders of both companies Friday but is still subject to regulatory approval.

In January, Harris opened a bid for its night vision business, which generates annual sales of $150 million to $160 million. The acquisition, which is contingent on the merger with L3 Technologies going through, stands to increase Elbit's standing in the U.S. as the American military is the business' largest client.

Elbit specializes in a variety of electro-optical systems, command and control systems, and unmanned aerial vehicles. For the fiscal year 2018, the company reported revenues of $3.68 billion and a net income of $208.7 million. In November, Elbit completed its NIS 1.8 billion ($484 million at the time) acquisition of state-owned arms manufacturer Israeli Military Industries (IMI) Systems Ltd.

The Harris deal is significant to Elbit's long-term growth strategy, "with a particular focus on the U.S.," Elbit president and CEO Bezhalel Machlis said in a statement.