Israel's Nuclear Power Plant Is Back on the Table
The construction of a nuclear power plant in Israel has been discussed on and off for over 25 years
Israel is reviving an old plan to build at least one nuclear power plant in the country. The Israeli Ministry of Energy has recently approached the Ministry of Finance with a request to approve the contracting of international radiation protection expert Jean Koch, according to several people familiar with the matter who spoke to Calcalist on condition of anonymity. The request defined the project as one of strategic value to Israel.

For daily updates, subscribe to our newsletter by clicking here.

Plans for the construction of a nuclear power plant in Israel have been on and off the table for over 25 years. In 2017, Minister of Energy Yuval Steinitz conducted a survey to gauge public opinion regarding the possibility of building one in an urban area. 70% of responders were not in favor of living near a nuclear power plant, but were generally supportive of the idea of one being built in Israel.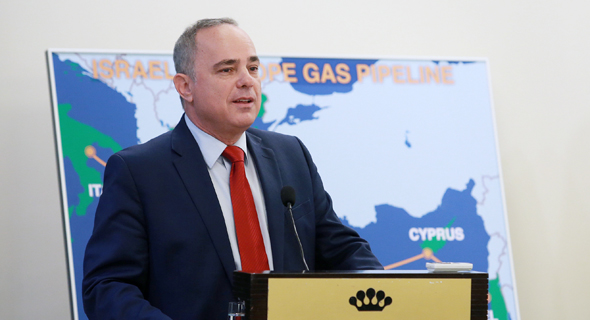 Israeli Minister of Energy Yuval Steinitz . Photo: Orel Cohen

Previous plans delegated the construction of a nuclear power plant to the Israel Electric Corporation (IEC), the largest supplier of electrical power in Israel. Planned to be set up in Israel's southern Negev area, the plant was to have an output of 1,300 megawatts. However, a November legal reform determined that the IEC will no longer have a monopole on power generation in Israel, meaning if a plant is greenlit the contract will go to a private entity.

Nuclear power plants, which rely on thermal power, are considered a low carbon power source similar to wind and solar power. In 2009, Israel set a target of achieving 5% green electricity by 2014 and 10% by 2020, but is currently just scraping by 6%.

Today, 70% of Israel's electricity originates from natural gas fields in the Mediterranean Sea. Government plans are to bring that number up to 80% and supplement the rest by renewable energy sources. A nuclear plant will diversify electricity sources in the country, reduce the need for gas-based power plants, and enable Israel to export more gas.

The Ministry of Energy intends to file its recommendations for the power plant in eighteen months, according to the people familiar with the matter.