Teva's Shady Legal Past Still Weighs on the Debt-Laden Pharma Company
On Friday, 43 states joined Connecticut in filing a lawsuit against senior Teva executives and against over a dozen former and current senior executives at leading generic drug companies, alleging all were involved in a drug price-fixing conspiracy
Legal trouble keeps piling up for Israel-headquartered drugmaker Teva Pharmaceutical Industries Ltd. On Friday, 43 states joined Connecticut Attorney General William Tong in filing a lawsuit against senior Teva executives and against over a dozen former and current senior executives at leading generic drug companies, including Mylan NV and Pfizer Inc. The lawsuit, filed in a Connecticut federal court, alleges the defendants were part of a joint collusion to raise drug prices.

For daily updates, subscribe to our newsletter by clicking here.

According to the lawsuit, filed following a five-year investigation, during the tenure of former Teva CEOs Jeremy Levin and Erez Vigodman Teva was at the center of the price-fixing scheme. The company allegedly significantly upped the prices of 112 generic drugs between 2013 and 2015, in some cases by over 1,000%, and coordinated the prices of 86 of them with other drugmakers. The conduct is industry-wide, the lawsuit stated, but Teva is a "consistent participant."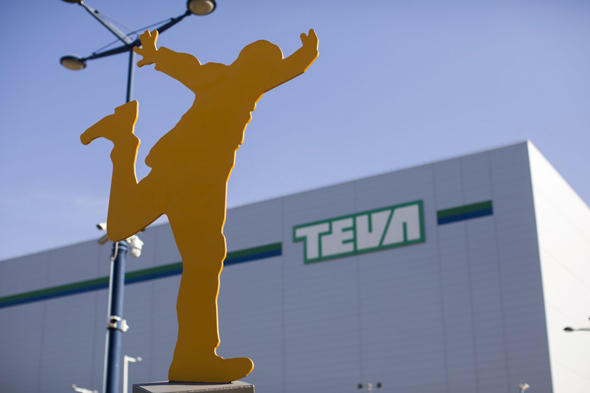 Teva's Israeli headquarters. Photo: EPA

"The allegations in this new complaint, and in the litigation more generally, are just that, allegations," a Teva spokesman told Calcalist. "Teva continues to review the issue internally and has not engaged in any conduct that would lead to civil or criminal liability. Teva delivers high-quality medicines to patients around the world, and is committed to complying with all applicable laws and regulations in doing so. We will continue to vigorously defend the company."

In a conference held Sunday in Tel Aviv, Teva's Chief Financial Officer Michael McClellan said the lawsuit submitted Friday is a rehash of an older lawsuit. The company is still going over the details, McClellan said.

In December, Teva was named as one of 16 generic drug companies targeted in a price fixing investigation. At the time, Connecticut Assistant Attorney General Joseph Nielsen, who headed the investigation, called it "the largest cartel in U.S. history." In its answer, Teva called the allegations "completely speculative" and said they were not based on any facts.

Teva is also facing legal ramifications on another front: over 1,500 lawsuits have been filed in 2018 in the U.S. against Teva and other pharmaceutical companies concerning their alleged role in the nation's current opioids addiction crisis. In a call with investors following the company's publication of its first quarter report for 2019 earlier this month, CEO Kåre Schultz said that plaintiffs will not be seeing any large settlements from debt-laden Teva.

Teva is also facing a still unscheduled trial in New York over allegations of bribing doctors in the years 2008-2014 to prescribe its blockbuster multiple sclerosis drug Copaxone to patients.

In December 2016, Teva agreed to pay $519 million to settle bribery charges in the U.S., under a deferred-prosecution agreement with the U.S. Department of Justice. The company admitted to making illegal payments to government officials in Russia, Ukraine, and Mexico in the years 2007-2012 as a ploy to increase sales, resulting in a profit of over $221 million. Teva later agreed to pay a $22 million fine to the State of Israel to avoid being charged locally.

Teva reported legal expenses to the tune of $57 million in the first quarter of 2019. While the company did not provide details, in January Teva announced it has reached a confidential settlement with Amgen Inc., bringing an end to the companies' ongoing patent infringement litigation about Teva's generic version of Amgen's Cinacalcet for kidney disease patients on dialysis, released in December 2018.

Teva ended the quarter with a reduced net debt of $26.7 billion, but its net debt to EBITDA ratio has continued to rise, reaching 5.45 as the company's profitability continues to fall.