Sky Fund Looking to Sell Groupon Israel for NIS 100 Million
Israel-based Sky owns a 58% stake in the website, while the international Groupon company owns 17% after selling most of it in 2017
Israel-based Sky Fund is looking to sell its ownership stake of coupon website Groupon Israel (GROO) and is already in talks with several entities, according to two people familiar with the matter how spoke on condition of anonymity.

For daily updates, subscribe to our newsletter by clicking here.

Sky has declined to comment.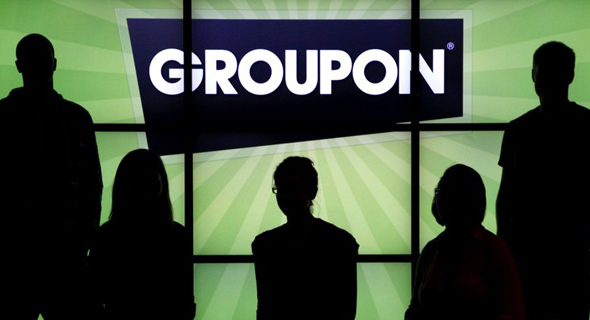 Groupon. Photo: Mashable

Sky acquired 83% of GROO from international company Groupon in March 2017 for $2 million in cash and another $3 million to be paid over the next three years depending on certain conditions, which equaled around NIS 20 million at the time. It is unclear whether the entire sum was paid. The deal was a management buyout, with GROO's management taking a loan from Sky to then buy a 25% stake, leaving Sky with a 58% stake and the global Groupon company with 17%.

Sky is now asking for NIS 100 million ($27.7 million) for its stake, according to the people familiar with the matter.

Groupon entered the Israeli market in 2011 by buying local coupon website Grouper for a reported $9 million, but decided to add local partners after incurring global losses that crashed its stock on Nasdaq by 80%.

Groupon is profitable and has around 5 million page views a month, according to the people familiar with the matter.