Tnuva Eyeing Israel Chemicals' Milk Protein Subsidiary
Israel Chemicals acquired Austrian subsidiary Prolactal GmbH in 2015 for around $115 million and is now looking to sell it for at least $400 million, according to two people familiar with the matter
Israeli food manufacturer Tnuva is eyeing the milk protein business of Israel Chemicals Ltd. (ICL), according to two people familiar with the matter who spoke to Calcalist on condition of anonymity. ICL is looking to sell its milk and whey powders subsidiary Prolactal GmbH, which it acquired four years ago for 100 million euros ($115 million at the time), and is asking for at least $400 million, these people said. ICL has hired Barclays PLC to manage the bidding process, they said.

For daily updates, subscribe to our newsletter by clicking here.

ICL has declined to comment.

Tnuva has declined to comment.

Barclays has declined to comment.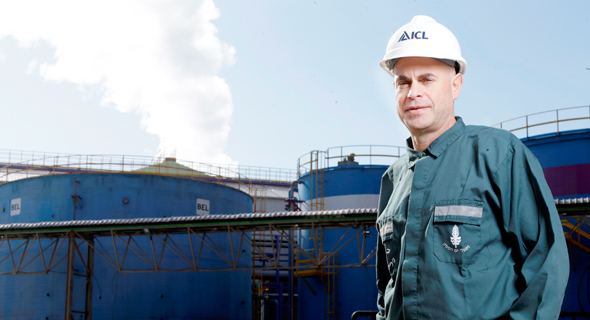 ICL CEO Raviv Zoller. Photo: Amit Sha'al

According to the people familiar with the matter, Tnuva is one of several bidders for Prolactal. Israel's largest food manufacturer, Tnuva controls much of the local market in the dairy category. In 2014, Chinese food conglomerate Bright Food paid $2.5 billion for a 56% stake in the company.

Prolactal reported an annual turnover of 100 million euros at the time of its acquisition. In 2018, its annual turnover stood at 140 million euros. The company employs 200 people in its Austrian factory and sells its products in 35 countries across western Europe, Asia, and the Middle East. China is a major market for Prolactal.

At the time of the acquisition, ICL estimated that Prolactal's technology could be leveraged for its food additives product line. ICL's current CEO Raviv Zoller, appointed in 2018, has steered the company towards a greater focus on its core activity, chemicals. As part of the shift, the company sold its non-core fire safety and oil additives divisions in 2018 for a capital gain of $840 million. At the time, ICL debated selling Prolactal as well.