Netafim Signs $14 Million Irrigation Deal in Tanzania
The company will provide irrigation to 20 square kilometers of sugarcane grown by a subsidiary of Tanzania-based conglomerate Bakhresa Group
Israeli drip-irrigation company Netafim Ltd. has signed a NIS 50 million ($14 million) deal with Tanzania-based conglomerate Bakhresa Group, to provide irrigation to 20 square kilometers of sugarcane grown by its subsidiary Bagamoyo Sugar, according to one person familiar with the matter who spoke with Calcalist on condition of anonymity. The project is set to last 18 months and will include engineering and agronomic support and services.

For daily updates, subscribe to our newsletter by clicking here.

Owned by Tanzanian billionaire Said Salim Bakhresa, the Bakhresa Group is one of the largest in the region, with operations in Zanzibar, Kenya, Uganda, Malawi, Mozambique, Zambia, Rwanda, Burundi, Zimbabwe, and South Africa. It does business in a variety of industries including food and drink, construction, petroleum, and packaging.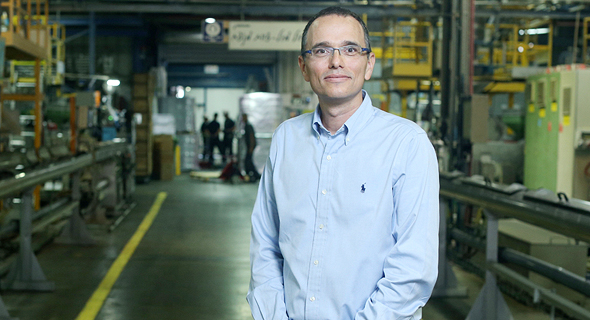 Netafim CEO CEO and President Ran Maidan. Photo: Amit Sha'al

Netafim, headed by CEO and President Ran Maidan, is the largest drip-irrigation manufacturer in the world. The company employs around 5,000 people in 17 manufacturing plants and almost 30 subsidiaries in Israel and abroad. In February 2018, 80% of the company was acquired by Mexico-based pipes and chemicals company Mexichem SAB de CV in a deal valuing the Israeli company at $1.895 billion.

Expanding its African operations is one of Netafim's key growth targets. Netafim signed its first African deal five years ago, a $180 million deal with the Ethiopian Sugar Corporation to provide irrigation systems and infrastructure to 70 square kilometers of agricultural land. The project, which includes a 60 km water pipeline, is set to be completed within a year.