Eyal Ofer's Private Investment Portfolio Revealed: Facebook, Uber, WeWork, Airbnb
Ofer Global's tech investment arm O.G. Tech Partners has on Monday announced its expansion with the addition of venture capital veteran Ziv Kop as managing partner
O.G. Tech Partners, the tech investment arm of Israeli-born business magnate Eyal Ofer's Ofer Global group, has announced on Monday the appointment of venture capital veteran Ziv Kop as managing partner. Formerly a managing partner in GlenRock Israel and the merged Marker LLC-Innovation Endeavors, Kop has invested in the likes of Mobileye and Outbrain. He will be joining managing director Roy Oron.

For daily updates, subscribe to our newsletter by clicking here.

Ofer, the son and one of the heirs of Israeli shipping magnate and philanthropist Sammy Ofer, has holdings in shipping, real estate, oil and gas, technology, and banking via Monaco-based Ofer Global. He is ranked number 131 on Bloomberg's billionaire index, with a net worth of $10.6 billion. His private investment portfolio, according to one person familiar with the matter who spoke to Calcalist on condition of anonymity, includes WeWork, recently listed Uber, Facebook, Airbnb, and recently listed online gig marketplace Fiverr.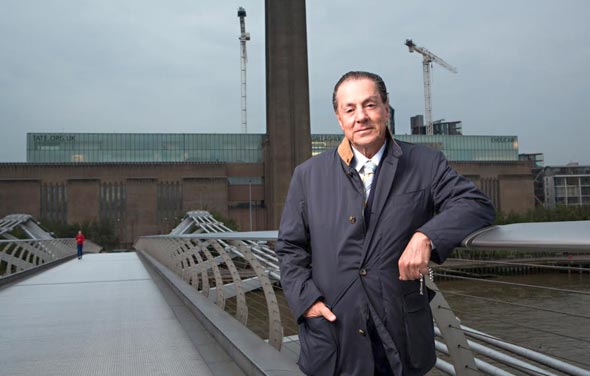 Eyal Ofer. Photo: Rory Lindsay

Founded in 2017, O.G. Tech focuses on early stage startups with a market-mature product and initial sales, investing between $3 million and $10 million per deal. To date, O.G. Tech invested in 12 companies, including face and object recognition startup AnyVision Interactive Technologies Ltd., which recently completed a $73 million series A round; high-resolution radar startup Arbe Robotics; cybersecurity startup EnSilo Inc.; On-demand delivery software startup Bringg Delivery Technologies Ltd.; and cybersecurity startup Indegy Ltd.

O.G. Tech also has two exits under its belt. The first is Israel-based cybersecurity startup Cyber Secdo Ltd., acquired by Palo Alto Networks Inc. in April. The second is Tel Aviv-based mobile payments startup MyCheck, incorporated as Quick Check Ltd., recently acquired by Beijing-headquartered Shiji Group. MyCheck was acquired by O.G. Tech in early 2018 for NIS 4.6 million (around $1.3 million at March 2018 exchange rates) after running into financial trouble and receiving a stay of proceedings order.

O.G. Tech's success has led Ofer to decide to expand its activities with Kop's appointment, according to the statement. "Ziv is a substantial addition to the team, enabling O.G Tech to further expand its investment activities and support its companies".