Software Quality Has Become Crucial in Almost Every Industry, Says Qualitest Co-Founder
On Wednesday, it was announced that London-headquartered private equity firm Bridgepoint has acquired a controlling stake in Qualitest, in a deal that one person valued at $420 million
The more reliant on software the world becomes, the more dire the implications of bad software are, according to Ayal Zylberman, co-founder of software testing company Qualitest Ltd.
For daily updates, subscribe to our newsletter by clicking here.
"In the past, we used to talk over the phone, now we do it on messaging apps," Zylberman said in an interview with Calcalist Thursday. "With autonomous vehicles, software quality is extremely crucial—you do not want to ride around in a car that wasn't thoroughly checked," he said. From something that is just nice to have, perfectly running software turned into an essential element in almost every product in the past few years, he added.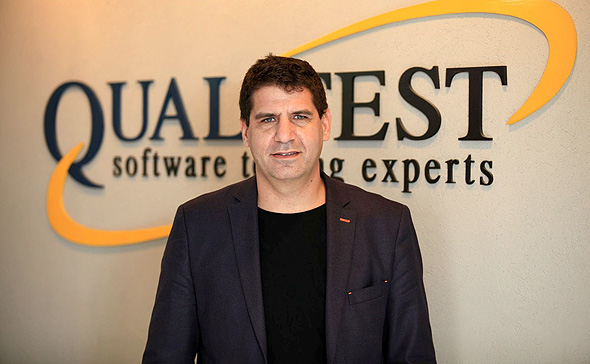 Qualitest Co-Founder Ayal Zylberman. Photo: Shai Oknin
On Wednesday, it was announced that London-headquartered private equity firm Bridgepoint Advisers Ltd. has acquired a controlling stake in Qualitest, in a deal that one person valued at $420 million.
Despite selling almost all of his stock in Qualitest as part of the recent deal, Zilberman intends to stay on as a shareholder, without taking an active role in the company, he said.
Zilberman, who was Qualitest's CEO up until September, founded Qulitest in Israel in 1997 together with partner Eli Margolin. The company employs 1,500 people in central Israeli town Petah Tikva, as well as about 1,000 people in additional offices in India, the U.K., Romania, and the U.S. Qualitest provides automated and manual software testing services for companies including Google, Microsoft, and Intel.