Autonomous Vehicle Security Startup Karamba Partners With Japan's Alpine Electronics
Karamba develops technology that integrates with a vehicle's engine control unit, automatically blocking unauthorized commands
Autonomous vehicle cybersecurity startup Karamba Security Ltd. has announced on Monday that it entered a collaboration agreement with Japanese automotive electronics manufacturer Alpine Electronics Inc., a subsidiary of Tokyo-listed Alps Electric Co. Ltd. As part of the agreement, Karamba's technology will be implemented into Alpine's car infotainment systems.

For daily updates, subscribe to our newsletter by clicking here.

The financial details of the agreement were not disclosed.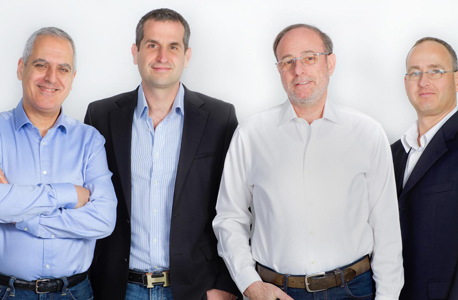 Karamba's co-founders David Barzilai, Assaf Harel, Ami Dotan and Tal Ben-David. Photo: PR

In an interview with Calcalist, David Barzilai, Karamba co-founder, said that the integrated systems are set to be released by the end of 2021.

"When we started working in the industry, we dealt mainly with American companies," Barzilai said, adding that the company is now pursuing business in other parts of the world. Karamba has similar partnerships with 17 different automotive companies, according to company statements.