PoV
Where is Kåre Schultz?
The Danish CEO was drafted to save Teva straight off the successful turnaround of pharma company Lundbeck. Since then, the Israeli company's market cap dropped by 66%, but Schultz has stayed mum
In 2017, when Kåre Schultz was announced as the new CEO of Teva Pharmaceutical Industries Ltd., the market breathed a sigh of relief. Then-CEO of Copenhagen-headquartered pharmaceutical company H. Lundbeck A/S, Schultz was considered a hard but capable leader, one who cut 17% of Lundbeck's workforce but in doing so turned the failing company around. Since his appointment at Teva, however, Schultz has stayed mum as the company is deteriorating around him.

For daily updates, subscribe to our newsletter by clicking here.

It is no longer about analyst expectations. Teva must now comment on the situation, even if only to its shareholders and employees. The last time—the only time outside of earning calls—that Schultz discussed Teva was at a JP Morgan conference in January. He might not realize that Teva is not the same company it used to be, and that he can not continue down the same path. A more active approach might be required if he wants his shareholders to grant the company patience.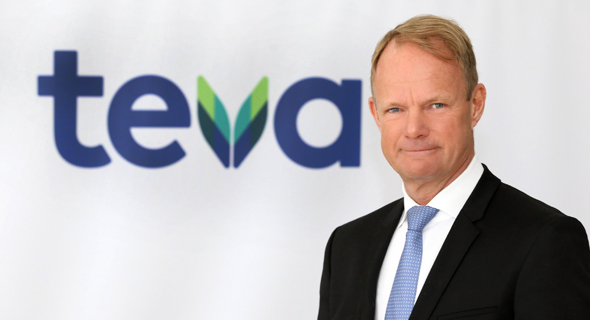 Teva CEO Kåre Schultz. Photo: Sivan Farage

People familiar with the inner workings of Teva are describing the mood as being similar to what employees felt when Erez Vigodman stepped down as CEO in February 2017, only worse. Back then, the people said, there was hope that the new CEO would be able to turn things around. But Schultz, initially hailed as a savior, did not manage to better Teva's situation, only worsen it, they said.

In the first year of Schultz's tenure, Teva's stock saw an 87% increase, reaching a market capitalization of almost $28 billion in August 2018. People related to the company said Schultz was becoming more approachable. Interviews were being discussed. But then the sentiment changed. Teva crashed by over 65%, dropping below the $9 billion mark in market capitalization, and any exposure plans were dismissed.

But Schultz's lack of communication has permeated to the company's everyday operations as well, according to people familiar with the matter who spoke to Calcalist on condition of anonymity. At the mid-management level there are those who expect the CEO to step down in the not-so-distant future.

Schultz's appointment was announced in September 2017, and he assumed the role in November, immediately launching an aggressive reorganization plan that included asset divestment and laying off 25% of the company's global employee force. The two-year plan will come to its end in roughly six months, and for the company, 2020 is meant to be a new start.

If at the end of the two years, Teva's expenses will be down but its revenue forecasts remain pessimistic, some anticipate that Schultz will choose to leave the company in order to preserve his reputation. Others are saying that Schultz is following his plan to the letter, and has stated several times in the past that Teva's future is as a much smaller, more streamlined company. These people are of the opinion that Teva's employees are simply struggling to adapt to this new reality.

Approached by Calcalist Tuesday, Teva declined to comment, stating the company will soon be publishing its quarterly reports, which are due August 7. But Teva's earnings reports are no longer very interesting or relevant. Shareholders no longer look at the sales of Teva's blockbuster multiple sclerosis drug Copaxone or whether the company shaved off another few hundred million dollars of debt. If that was the heart of the matter, Teva would not be seeing such significant stock drops. It is enough to see the market response Sunday when Morgan Stanley analyst David Risinger, one of the most renowned Teva analysts, downgraded Teva from equalweight to underweight and cut its price target from $16 to $6. Teva dropped by 7.5% on NYSE by market close, while Mylan NV and Endo International PLC, which received similarly harsh price target cuts, responded much more tamely.

As drops of around 5% have become almost a daily occurrence for Teva, it can no longer be ignored that a company that was once the flagship of Israeli industry is just another name on a list now. Check Point Software Technologies Ltd. has long left it behind, Nice Ltd. has just surpassed it in terms of market capitalization, and companies like Wix.com Ltd. and Amdocs Inc. are not far behind. Once there was just one Teva. But now, despite still generating revenues and profits that are far beyond any of these other companies, Teva cannot seem to regain the market's trust.

This chronic mistrust is not based only on recent happenings. It is also the product of old and lasting problems that, with no solution in sight, have become more agitating to investors. Teva's luck, and the Israeli industry's, is that the company's problems are so monumental that they have thus far deterred any attempt at a hostile takeover.

When Vigodman assumed the mantle of CEO in February 2014, his biggest fear was that Teva's low market capitalization, combined with its potential, would lead to a hostile takeover attempt. But now the company's net debt is almost trice its market capitalization, and more recently, Teva has become the target of many lawsuits in the U.S., on several fronts. No one is coming for it now.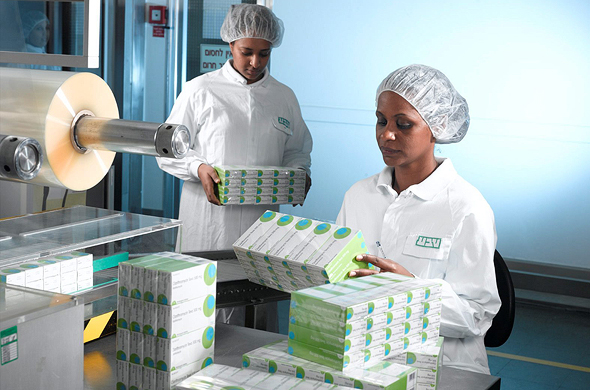 Teva employees. Photo: Teva

In May, Teva reached an $85 million settlement with the state of Oklahoma in an opioid abuse suit. The company stated it wants to put the matter behind it, but Teva is facing many more similar lawsuits, and they could potentially result in much higher settlements or fines. Johnson & Johnson, which declined to settle in Oklahoma, is now facing trial with the demand to pay over $17 billion. The fact that all opioid manufacturers are facing the same legal troubles in the U.S. also lessens the chance for a takeover. However, it increases the risk of Teva being sold for parts if buyers are found for only segments of the company.

Teva is not alone in its struggles among drugmakers, as downward pressure on drug prices in the U.S. is affecting all market players. It is also impacting the stock performance of its rivals, especially Mylan, which Teva targeted for a hostile takeover under Vigodman in 2015, and failed. Mylan's stock crashed by around 60% over the past year, tipping the company below the $10 billion market capitalization mark. In retrospect, it seems the criticism flung by both sides in 2015 turned out to be correct, as those two companies are currently the weakest performers of their class.

The current U.S. EpiPen crisis is a good illustration of the current situation of both Teva and Mylan. Epinephrine is a very inexpensive hormone used to treat anaphylaxis, a severe allergic reaction to food or insect stings that can be fatal if not treated immediately. Mylan's EpiPen is unique in the market due to its delivery system, which calibrates the dosage very precisely, and the company has faced much criticism for hiking its price repeatedly since it acquired the product in 2007 from Merck KGaA. Mylan's EpiPen is now sold for around $600 in the U.S., and the company has long struggled to create an adequate supply, leading to constant shortages and a unique opportunity for generic manufacturers. Teva's generic version, launched in late 2018, is sold for less than $300 in the U.S., but pharmacists regularly report that despite the demand for it, Teva's product is also nonexistent as the company cannot keep up.

Ajovy's data stands to be one of the only points of interest in Teva's upcoming reports, as the company previously forecasted sales of $150 million for 2019. It could be that Ajovy's ability to become a real blockbuster will determine whether Schultz chooses to stay and reap the benefits, or leave and save himself the headache.