Teva to Pay California $69 Million in Narcolepsy Drug Settlement
The settlement addresses allegations that Teva paid competitors to delay the release of generic versions of Provigil for almost six years, helping Teva maintain a monopoly
Israel-headquartered Teva Pharmaceutical Industries Ltd. will pay $69 million as part of a settlement deal with the state of California, Xavier Becerra, the state's attorney general, announced Monday. The settlement addresses allegations that Teva paid competitors to delay the release of generic versions of narcolepsy drug Provigil for almost six years, helping Teva maintain a monopoly.

Per the settlement, Teva assumed all legal responsibility while denying allegations of unlawful conduct.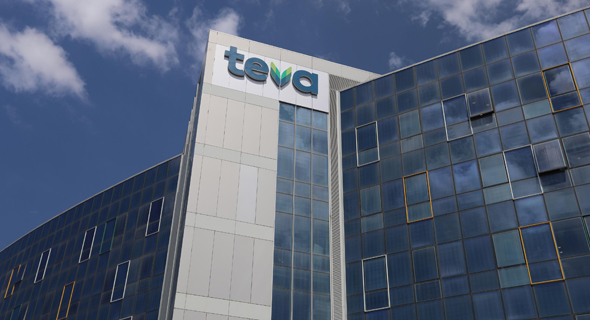 One of Teva's offices in Israel. Photo: Sivan Farag

Becerra also announced a second settlement with Teva and competitors Endo International PLC and Teikoku Pharma USA Inc. in a case alleging the three companies entered a similar pay-to-delay deal for Endo's Lidoderm, a medical patch to relieve shingles pain. As part of the settlement, Endo will pay $760,000.

In May, Teva Pharmaceuticals USA and related affiliates of Teva reached an $85 million settlement with the state of Oklahoma in an opioid abuse suit. The company still faces many more similar lawsuits in the U.S.