To Resume Growing Medical Cannabis, Tikun Olam Founder Must Give Up Control
Until recently, Tikun Olam controlled half the Israeli medical cannabis market, but new regulations left it behind
Tzahi Cohen, the founder of Israeli medical cannabis company Tikun Olam Ltd., must divest most of his 70% stake in the company before it can receive its growing license back, according to a Sunday ruling by the Jerusalem district court.

Tikun Olam, which until recently controlled half the local medical cannabis market, was forced to stop supplying buds to its patients earlier this year due to a regulatory reform spearheaded by the Israeli Ministry of Health. In February, the company notified patients of a supply shortage caused by delays to its planned farm relocation, required by the new, stricter regulation. At that time, Tikun Olam set the resupply date to July. In March, the company petitioned the court against the health ministry, which did not reinstate its license.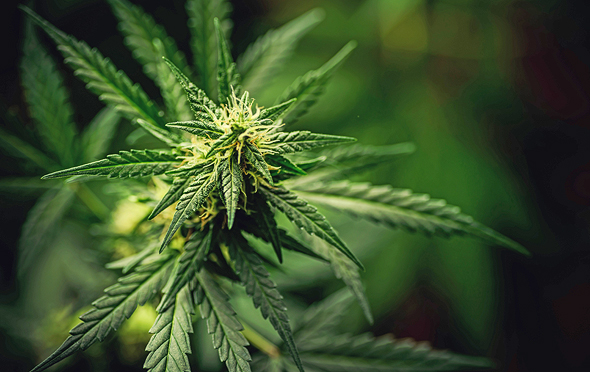 Cannabis. Photo: Shutterstock

In its response, the ministry said that Israel Police recommended against the reinstatement of the license, saying it has compelling information about Cohen to make the case against his participation in the medical cannabis business.

During the court discussions, Tikun Olam proposed that Cohen's shares be put in a blind trust and that he will rescind his role in the management or control of the company, but will still be able to profit from its operations. The talks between the company and the ministry did not pan out, leading Tikun Olam to appeal to the court and ask the judge to declare that the ministry's rejection of the proposed settlement is implausible.

On Sunday, the court rejected Tikun Olam's appeal, backing the ministry and stating research is needed to determine whether reinstating the company's license could hold potential risk to the public. The judge ordered Tikun Olam to pay the ministry NIS 15,000 ($4,290) in legal expenses.

The decision means Cohen needs to sell his stake and remain with less than 5% in the company—the reporting threshold, or else stop growing cannabis. Tikun Olam still supplies patients with CBD oil.

A spokesperson for Tikun Olam told Calcalist that the company received the ruling and is now debating its next steps, including a possible appeal to the Supreme Court. The company will continue providing its products to patients as long as the ministry permits it, and will keep fighting to continue its operations in Israel, which have been in place for over a decade.