Israeli Prisons to Set Up Micro Power Plants to Meet Increasing Demand for Electricity
Israel's Electricity Authority has decided to increase the quota of electricity produced by micro power plants operated by entities other than the state-owned Israel Electric Corporation to 450 MW, equivalent to the amount of power produced by Tel Aviv's Reading Power Station
Due to increasing demand, Israel's Electricity Authority decided last week to increase the production quota of electricity for micro power plants to 450 megawatts, according to several people familiar with the matter who spoke to Calcalist on condition of anonymity. This would be equivalent to the amount of power produced by Tel Aviv's Reading Power Station. In 2017, the authority announced a plan to produce 300 MW through micro plants operated by entities other than the state-owned Israel Electric Corporation (IEC), among them both private entrepreneurs and state authorities.

Just several days after the decision to increase the quota was made, the authority received requests for production permits amounting to 1,000 MW, the people said. The authority then decided to change the operating model of the micro plants, they added. Among the planned changes the people outlined are giving precedence to operators offering power at a discounted price to consumers; allowing micro plants to up the sale of excess power to the country's power grid; and requiring operators to hand over an earnest money deposit of NIS 50,000 (approximately $14,300) per MW. The money would be appropriated should the operator fail to produce the agreed-upon amount of power.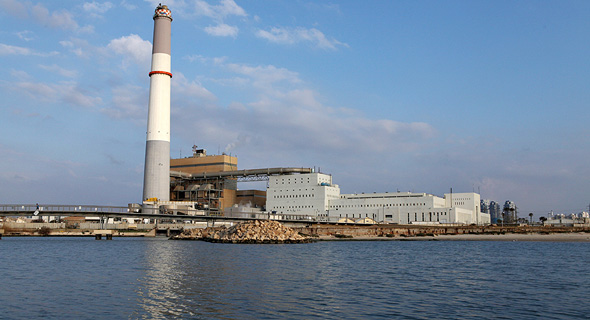 Tel Aviv's Reading Power Station. Photo: Amit Sha'al

Another change would require micro plants to be connected to the national natural gas distribution network, the people said. As industrial areas are already connected to the network, factories and large shopping malls would make likely candidates to set up micro-plants, enabling them to make significant savings on energy expenses, they added.

Israel's Ministry of Public Security was quick to jump on the wagon and has approved two micro power plants within correctional facilities in central Israel. These will be operated on natural gas, producing 3 MW each.

The project's purpose is to reduce the facilities' operating costs, Menashe Ramzaker, head of planning and re-organization at the Israel Prison Service, said in a recent interview with Calcalist. The Prison Service estimates the power plants will save each prison between NIS 2.2 million (approximately $630,000) and NIS 3.4 million (approximately $973,000) annually.