Report: Israel Spends More on West Bank Settlers Than Any Other Group
A report published by Adva Center, a Tel Aviv-based non-partisan Israeli policy analysis center, reveals that in 2017, the state spent $1,000 per-capita on non-Haredi settlers compared with $890 on residents of Arab towns and $600 on Haredi settlers
Israel spends more on West Bank settlers than any other group, according to a new report by Adva Center, a Tel Aviv-based non-partisan Israeli policy analysis center. According to the report, the Israeli government invests the largest amount of money per-capita in residents of non-Haredi (ultra-Orthodox Jewish) settlements in the West Bank, over 50% more than it spends on residents of impoverished towns.

In Israel, expenses on citizens, which include the costs of education, public services, and health maintenance, are covered by their municipality of residence and are partially subsidized by the state.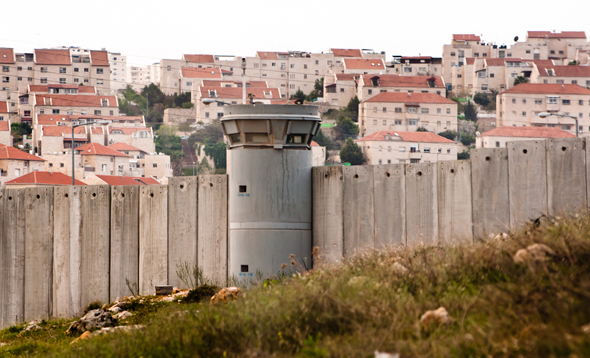 Israeli settlements in the West Bank. Photo: Shutterstock

The report, covering the years 1997-2017, shows that in 2017, out of an average NIS 8,548 (approximately $2,450 at the time) spent by the municipality on each person in non-Haredi settlements, the state covered NIS 3,623 (approximately $1,000). This represents 56% more than it invested in residents of towns dubbed "development towns," on which it spent just NIS 2,326 (approximately $670) per-capita that year. Development towns are located away from the country's center, are characteristically populated by people of a lower socio-economic stance, and have less employment and advancement opportunities. The total spending by the city on residents of development towns amounted to NIS 7,496 (approximately $2,150 at the time) per-capita in 2017.

Residents of cities and towns belonging to Forum 15, a union of fiscally autonomous Israeli cities which includes some of Israel's largest cities such as Tel Aviv, Haifa, and Beer Sheva, enjoyed a per-capita municipal spending of NIS 8,291 (approximately $2,400 at the time), with a government investment of NIS 2,093 (approximately $600 at the time) per-capita in 2017.

Arab cities and towns spent NIS 5,888 (approximately $1,690) on each resident in 2017, of which NIS 3,054 (approximately $890) was provided by the state.

During the 20-year period covered by the report, government spending on residents increased by 133% in Arab towns, 121% in Haredi settlements, 71% in non-Haredi settlements, 66% in Forum 15 cities, and 31% in development towns.