Two Israeli Desalination Plants Violated Water Standards, Forged Data
The country's Ministry of Energy found the water in two facilities had levels of chloride higher than the predetermined standard. These facilities presented a false pretense of compliance in their reports
Two of Israel's largest desalination plants, providing drinking water to the country's main pipeline system, have been found to violate water quality standards and forge data. A committee by Israel's Ministry of Energy examined the subject over the past few months, publishing its conclusions Tuesday.

Israel prides itself in its water processing industry, with its five desalination facilities producing around 660 million cubic meters of water for drinking or agriculture a year, according to statements by Israel's Water Authority. Two additional desalination facilities planned to launch by 2023 are estimated to bring this number up to around 1 billion cubic meters a year.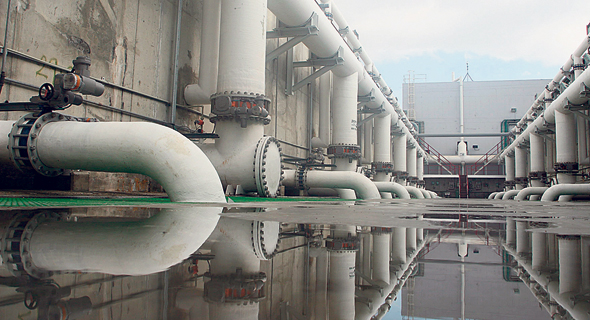 Palmachim water desailination plant. Photo: Amit Sha'al

The ministry's committee examined all five existing facilities, with the two found at fault being Sorek and Palmachim, both located in central Israel. In both cases the committee had found levels of chloride higher by 400% and 20% than the agreed upon standard, respectively. The committee also found that both plants manipulated and forged data to present a false pretense of compliance in their reports to the Water Authority.

The ministry recommended launching a criminal investigation against Palmachim and fining Sorek extensivly in accordance with the illicit profits it made due to the infringement, the fines it would have absorbed if the violations have been discovered in real time, and the severe damage its actions may cause to the public's trust in the country's water supply.