Bazan to Acquire Leviathan Gas Field's Condensate in Over $1 Billion Deal
Leviathan's production of condensate, once it begins its commercial operation planned for the end of the year, is estimated at between 2,000 and 2,500 barrels a day
The consortium operating Israel's largest gas field Leviathan is in advanced negotiations with Israeli oil refining company Bazan Group to sell its natural-gas condensate assets, according to several people familiar with the matter who spoke to Calcalist on condition of anonymity.

Condensate is a by-product of the natural gas industry and can be used as a raw material in the production of greener fuel or as a diluent for oil. Leviathan's production of condensate, once it begins the commercial operation planned for the end of the year, is estimated at between 2,000 and 2,500 barrels a day, the people said.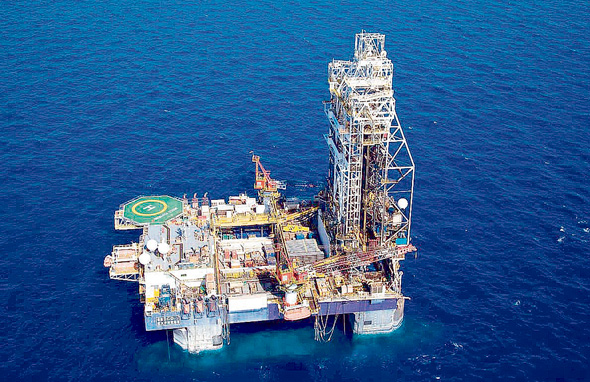 Leviathan. Photo: Albatross

The majority stakeholders in Leviathan are Tel Aviv-listed gas company Delek Group and Texas-based Noble Energy, Inc. Bazan is controlled by Israeli billionaire Idan Ofer.

The final price per barrel to be paid by Bazan is still under negotiation, but within its 35-year lifespan Leviathan is likely to produce over $1 billion worth of condensate. The condensate produced by Israel's already operative gas field Tamar is currently sold to a refinery operated by Paz Oil Company Ltd. in southern town Ashdod, at a reported price of about $58 a barrel.

Last year, Calcalist's Hebrew version reported that Bazan had backed off of a similar deal, but the price has since dropped ahead of Leviathan's upcoming launch date, as the gas field will not be able to operate without a proper solution for its condensate.

A spokesperson for Bazan told Calcalist the company "does not comment on commercial ventures."

Leviathan declined to comment.