National Economic Conference
Israel Should Encourage Institutionals to Invest in Infrastructure, Says Chairman of Insurer Clal
Dani Naveh, chairman of Israeli insurance company Clal, spoke Monday at Calcalist and Bank Leumi's National Economic Conference held in Tel Aviv
Institutional investors can and should be a main growth engine for the Israeli industry, according to Dani Naveh, chairman of Israeli insurance company Clal Insurance Enterprises Holdings Ltd. Naveh spoke Monday at Calcalist and Bank Leumi's National Economic Conference held in Tel Aviv.

Naveh sees infrastructure as one of the main fields institutionals should get into. Infrastructure is crucial for the fabric and quality of life but investment in the field in Israel amounts to just 2% of its gross domestic product (GDP), compared to an OECD average of 3.5%, he said.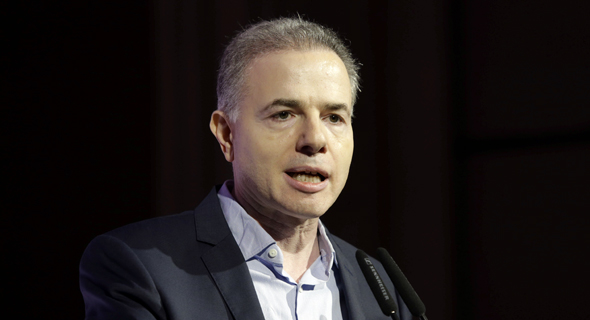 Dani Naveh, chairman of Israeli insurance company Clal. Photo: Amit Sha'al

There is an opportunity here, Naveh said. "Institutionals in Israel have a total of 2 trillion shekels (approximately $564 billion) under management," he added. "Our goal is not to promote market growth but first and foremost to create excess returns for our clients."

"Israel cannot, on its own, pay for the essential infrastructure that is so vital for its economy," Naveh said, suggesting the state set up a national infrastructure investment arm that will raise funds from institutions. Other options he suggested included issuing government bonds for investment in infrastructure, allowing institutionals to hold equity in infrastructure, and to let institutionals hold larger stakes in infrastructure projects.