Russian Coworking Real Estate Company SOK to Open Tel Aviv Office
The company has leased an office space spanning 3,060 square meters in East Tel Aviv's Nitsba Tower for a period of 5 and a half years
Russia's second-largest shared office space real estate company SOK is set to open a Tel Aviv location in early 2020, Alex Barafanov, SOK's manager of activities in Israel, confirmed to Calcalist Tuesday. The new location, SOK's first outside of Russia, is already promoted on the company's website.

SOK has leased an office space spanning 3,060 square meters on the ninth to eleventh floors of East

Tel Aviv's Nitsba Tower for a period of 5 and a half years for NIS 17 million (approximately $4.81 million). The coworking space is designed to host some 500 members, Barafanov said. The company intends to open an additional five coworking locations in Israel over the next three years, spanning a total of 20,000 square meters. The company is currently scouting additional locations in Tel Aviv, Jerusalem, central Israeli town Petah Tikva, and Be'er Sheva in Israel's southern region.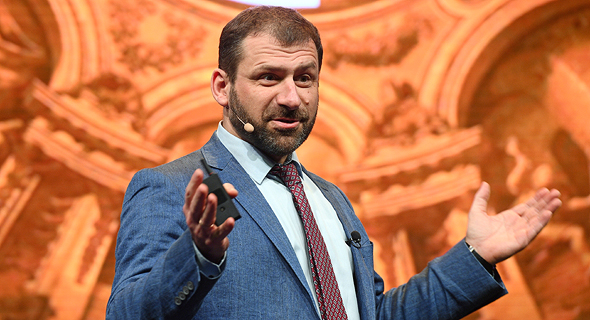 Russian billionaire Igor Rybakov, owner of SOK. Photo: Sputnik

SOK has not signed any tenants yet for its Tel Aviv location, but has several contracts "under negotiation," Barafanov said. Membership prices start at NIS 900 ($255) per month and private offices start at NIS 1,700 ($481), according to the company's website.

SOK explored several countries to launch its global expansion, eventually setting its sights on Israel due to its fast-growing market, Barafanov said. Shared office spaces in Israel cater not only to small companies, but also to large multinationals and even government bodies, such as the Israeli Innovation Authority, he said.