NSO Commits to U.N. Human Rights Principles
The Israeli cyber surveillance company, which has been previously linked with the alleged persecution of journalists and social activists, published on Tuesday a human rights policy to which it said clients would be required to adhere
Israel-based cyber surveillance company NSO Group published a human rights policy on Tuesday, announcing it intends to adhere to the United Nation's Guiding Principles on Business and Human Rights, first published in 2011.

Founded in 2010 and based in Herzliya in central Israel, NSO develops spyware that can remotely hijack a smartphone, gaining access to calls, messages, and stored data.

Over the past two years, NSO repeatedly fended off headline-making accusations that its technologies were being misused, stating it only sells its product to governments and law enforcement agencies and claiming its spyware has saved tens of thousands of lives. In December, an associate of slain Saudi journalist Jamal Khashoggi filed a lawsuit against NSO claiming it played a role in Khashoggi's murder.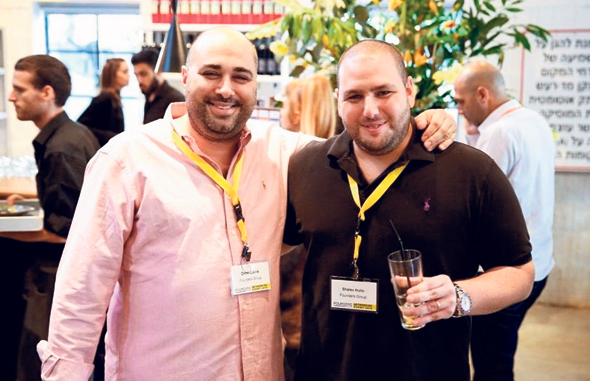 NSO founders Omri Lavie (left) and Shalev Hulio. Photo: Bar Cohen
The U.N.'s principles document states corporations must work to prevent or reduce any negative effect on human rights that may result from their business activities, even if they did not intend or intentionally contributed to this effect.
Among the new obligations NSO has taken upon itself are performing due diligence procedures to identify, prevent, and mitigate the risks of human rights violations; evaluating sales for potential human rights abuses that could arise from the misuse of NSO products, including the past performance and governance standards of the client; requiring contractual obligations from clients to limit the use of NSO products to the prevention and investigation of serious crimes and to avoid using them in ways that could infringe on human rights; and setting user terms that would protect minority groups from being arbitrarily targeted by its technologies.
NSO stated it has already begun implementing its new policies and will complete the process under the leadership of Shmuel Sunray, who will join the company as general counsel in November. Sunray is currently a vice president and general counsel at Israeli defense contractor Rafael Advanced Defense Systems Ltd. He previously served as general counsel for formerly state-owned arms manufacturer Israeli Military Industries (IMI) Systems Ltd., acquired by defense contractor Elbit Systems Ltd. in 2018.
One of NSO's long-term critics is human rights organization Amnesty International, which, in May, filed a lawsuit against the company, claiming its software was used in attempts to survey a member of the organization. Gil Naveh, the spokesman for Amnesty International's Israeli branch, said in a statement sent to Calcalist that the organization believes NSO's announcement is just empty words and that the company is well-aware of the fact that Israeli laws would not allow it to adhere to the U.N. principles. NSO's record shows you cannot trust its statements and that they will be discarded as soon as the next client emerges, Naveh said.
This article has been updated on September 11 to include a response from Amnesty International.