Spyware by NSO Used to Target Slain Mexican Journalist's Wife, Report Says
Israeli NSO develops spyware that can remotely take over a smartphone and gain access to calls, messages, and any other data stored on the device
Spyware by Israeli cyber surveillance company NSO Group has been used to spy on the widow of a slain Mexican journalist, according to a report by Citizen Lab, a University of Toronto digital and human rights research group focused on cyber surveillance, which has been digitally tracking NSO for two years.

The Associated Press reported the story Wednesday.

For daily updates, subscribe to our newsletter by clicking here.

Griselda Triana, a journalist and the wife of Mexican journalist Javier Valdez who was murdered in 2017, was targeted by NSO's spyware days after his death, Citizen Labs found. Valdez's colleagues, journalists Andrés Villarreal and Ismael Bojórquez, had also been targeted by NSO's Pegasus spyware in the days following Valdez's murder, Citizen Lab said.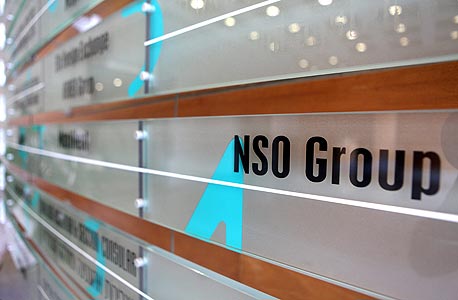 NSO offices. Photo: Orel Cohen

Founded in 2010, NSO develops spyware that can remotely take over a smartphone and gain access to calls, messages, and any other data stored on the device.

Last month, NSO's co-founders announced they have bought back the company from majority stakeholder Francisco Partners Management LLC. NSO's co-founders raised a $500 million loan to buy back their company, according to reports published earlier this month by Moody's Investors Service and S&P Global. S&P, in its report, placed NSO's valuation at $830 million. Francisco Partners paid $130 million in 2014 for a 70% stake in NSO.

"We only license technology to highly vetted intelligence and law enforcement agencies for the sole purpose of fighting terrorism and crime," a spokesperson told Calcalist Thursday, responding to a request for comment.

"While we cannot discuss whether a particular government or agency has licensed our technology for these purposes, anything that falls outside of preventing or investigating crime and terror is considered a misuse and will be investigated," the spokeswoman said. "The company takes misuse seriously and has the right to shut down the system if necessary."