Elbit Signs $500 Million Contract With U.S. Air Force
Elbit will supply a number of products for Boeing's T-X advanced pilot training system, selected by the United States Air Force to replace its old training system
Nasdaq and Tel Aviv-listed Israeli defense contractor Elbit Systems Ltd. will supply a number of products, including cockpit displays and engine fuel indicators, for Boeing's T-X advanced pilot training system, Elbit announced Monday. The system was selected by the United States Air Force in 2018 to replace its old training system.

The first stage of the deal will see Elbit supplying products for 351 aircraft, with delivery starting in 2023, but the contract may be expanded to some 1,000 aircraft, according to one person familiar with the matter who spoke to Calcalist on condition of anonymity. While Elbit did not disclose the financial details of the deal, the first stage of the contract is worth around $500 million, the person added.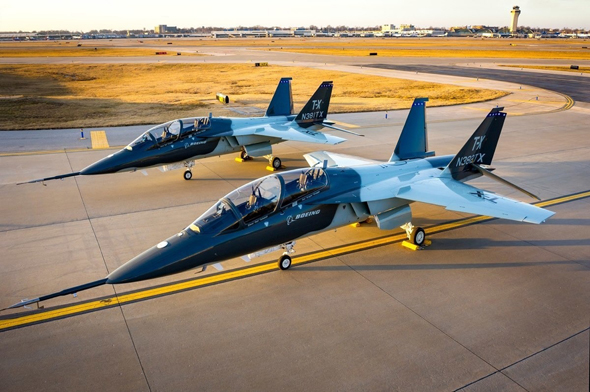 Boeing's T-X. Photo: Elbit

The parts will be manufactured by Elbit's American subsidiary Elbit Systems of America, and in the company's headquarters in northern Israeli city Karmiel.

The T-X with the integrated Israeli systems is also expected to be purchased by the U.S. Navy and U.S. Marine Corps in the next few years, as well as by foreign customers of the F-35 and other Western T-38 operators.

for NIS 1.8 billion ($484 million at the time). Elbit is the world's 28th largest arms exporter, according to a report published in March by the Stockholm International Peace Research Institute (SIPRI), an institute dedicated to research into conflict, armaments, arms control, and disarmament.