The Toro Company to Market Yamit's Filtration Systems in the U.S., Canada, and Mexico
Yamit develops and manufactures purification systems for the industrial, municipal, and agriculture markets
Bloomington, Minnesota-headquartered The Toro Company will be the exclusive distributor for Israel-based Yamit Filtration and Water Treatment Ltd. in the U.S., Canada, and Mexico, the companies announced Wednesday.

Founded in 1985, Yamit develops and manufactures purification systems for the industrial, municipal, and agriculture markets. The company has two manufacturing facilities, one in Israel and one in China, and employs around 200 people. The company also has a subsidiary that operates in the Chinese market. Yamit's annual sales are estimated at $15 million, and the strategic agreement with Toro could see its revenues increase significantly.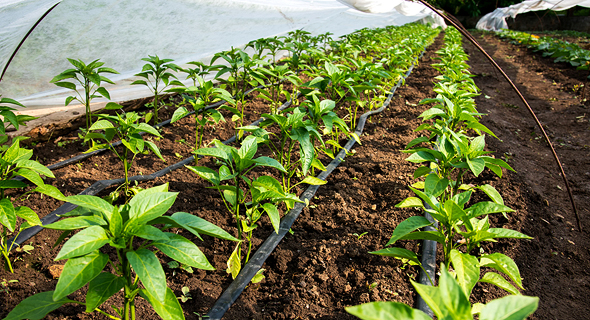 Irrigation. Photo: Shutterstock
Toro manufactures turf maintenance equipment, snow removal equipment and water-saving irrigation systems. The company is traded at a market capitalization of $7.9 billion on Nadsaq and has annual sales of around $2.6 billion.
Yamit co-founder and president Ofer Talmi said in an interview with Calcalist that one of Yamit's main advantages is that it manufactures 90% of its products, and thus does not have to rely on third parties. The company intends to triple its manufacturing capabilities in the near future and to set up additional manufacturing facilities to cut down on the time it takes products to reach the market, he said.