British Retailer Tesco Partners With No-Checkout Shopping Startup Trigo
Trigo uses in-store ceiling-mounted cameras to identify items picked up by customers, automatically charging them as they leave the store to create a no-checkout shopping experience
London-listed British supermarket chain Tesco PLC has partnered with Tel Aviv-based shopping automation startup Trigo Vision Ltd., the companies announced Thursday. As part of the agreement, Tesco invested an undisclosed amount in the Israeli startup, and will integrate Trigo's technology into its app. Customers who use the Tesco app will be able to purchase products without having to use the check-out counter, as their payment will be processed automatically.

Founded in 2017, Trigo uses in-store ceiling-mounted cameras to identify items picked up by customers, automatically charging them as they leave the store to create a no-checkout shopping experience. The company announced it had completed a series A funding round of $22 million last month, bringing the company's total funding raised to date to $29 million, not including Tesco's investment. The company employs a team of 45 people in Tel Aviv and intends to double its workforce over the next year.

In November, the company announced Tel Aviv-listed Shufersal Ltd., Israel's biggest supermarket chain, would be implementing its technology in 272 stores over the next five years.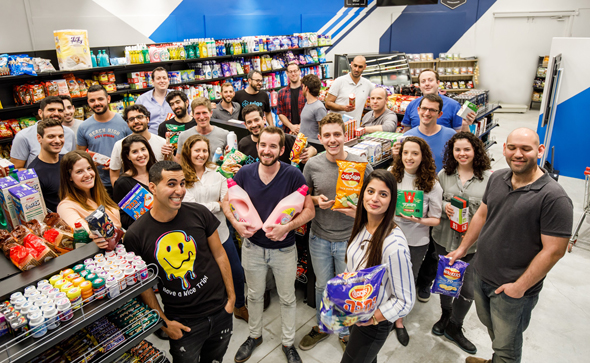 Trigo Vision. Photo: Nir Ben Zvi