Philippine Backlash Over Israeli-Made Presidential Plane Soars to New Heights
Militant groups and the Philippine public have criticized the government's recent purchase of the roughly $38.7 million aircraft, calling it "frivolous"
The Israeli-developed jet recently bought by the Philippine government has caused an uproar in the southeast Asian country. Militant groups in the country and the Philippine public have criticized the government's recent purchase of the roughly $38.7 million G280 aircraft, calling it "a frivolous pursuit," CNN Philippine reported last week.

Addressing the issue, Philippine Defense Secretary Delfin Lorenzana issued a statement Friday, saying that the government does not consider the G280—developed and manufactured by Israeli defense contractor Israel Aerospace Industries Ltd. (IAI) and completed by Savanah, Georgia-based Gulfstream Aerospace Corp.—to be a luxury aircraft, but a necessary component of the modernization program for the Philippine Air Force.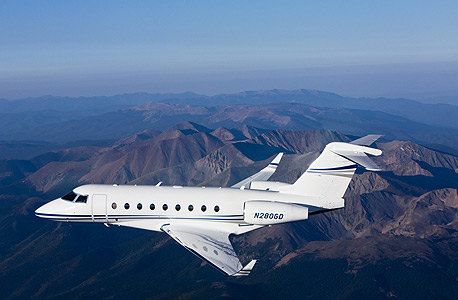 IAI's G280 aircraft. Photo: IAI

Lorenzana also said that the aircraft will serve as a command and control plane of the Philippine Armed Forces, and not as a Presidential plane.

Gulfstream announced the contract with the Philippine Air Force, which includes not only the aircraft but also parts, tooling, and contractor logistics support, earlier this month. The G280 has a maximum range of 6,667 kilometers and can fly eight hours nonstop, according to the company's statement.

In recent years, Israel has been bolstering its ties with President of the Philippines Rodrigo Duterte. Duterte is a controversial figure, often criticized for his "war on drugs," a policy which has led to thousands of fatalities since he came to power in 2016. Duterte has been known to draw similarities between his anti-drug policy and the Holocaust, going as far as comparing himself to Hitler. In a 2016 speech, Duterte told then U.S. President Barack Obama he could go to hell, in response to the latter's criticism of his anti-drug policies.

to only buy intelligence gathering and military equipment from Israel. Israel does not place limits on exporting weapons, Duterte explained his directive at his meeting with Israeli President Reuven Rivlin in Jerusalem.