Philippine Airlines Seeks to Route Flights to Israel Over Saudi Airspace, Reuters Reports
If granted permission, Philippine Airlines will become the second airline to fly over Saudi airspace en route to Israel, a right that was granted to Air India in March 2018
The Philippines' national carrier Philippine Airlines, Inc. is requesting permission from Saudi Arabia to fly over its airspace for direct routes to Israel, Reuters reported Wednesday.

For daily updates, subscribe to our newsletter by clicking here.

If granted permission, Philippine Airlines will become the second airline to fly over Saudi airspace en route to Israel, a right that Air India was granted in March 2018.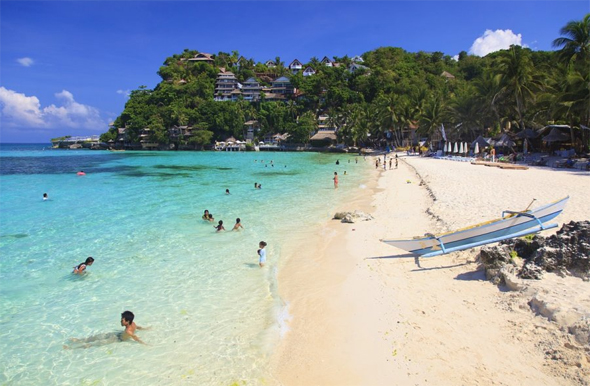 Boracay, Philippines. Photo: Getty Images

Tourism from the Philippines to Israel is on the rise, as data from Israel's Ministry of Tourism showed that approximately 23,500 Filipinos traveled to Israel in 2017, a 61% increase from 14,600 in 2016.

Israel and the Philippines maintain an open door policy, meaning that Filipino passport holders can travel to Israel for up to 90 days visa-free, while Israelis can visit the Philippines visa-free for up to 59 days, according to the Israel Chamber of Commerce to the Philippines.

Israel and the Philippines established full diplomatic relationships in 1957.

Israeli Minister of Tourism Yariv Levin and Philippine Secretary of Labor and Employment Silvestre Bello signed a bilateral agreement last month, regulating the entry of Filipinos to work in the Israeli hotel industry. The agreement enables employers to bring 1,000 Filipino employees to Israel to work in the hotel industry, with the possibility of doubling that number, according to the Israeli Ministry of Foreign Affairs.