Hadassah and IBM's Jerusalem Medtech Accelerator Graduates First Cohort
The accelerator consists of a six months program for seed and early-stage medtech startups
Hadassah Accelerator, an accelerator run jointly by IBM's Israel accelerator, IBM Alpha Zone, The Jerusalem Development Authority, and Jerusalem-based Hadassah Medical Center, has graduated its first cohort, the accelerator announced Monday. The accelerator consists of a six months program for seed and early-stage medtech startups, and offers participating companies access to Hadassah Hospital's clinical and research resources, ​ free office space, and mentorship and guidance.

Six companies chosen out of 50 applicants graduated from the accelerator's first cohort, which started in April.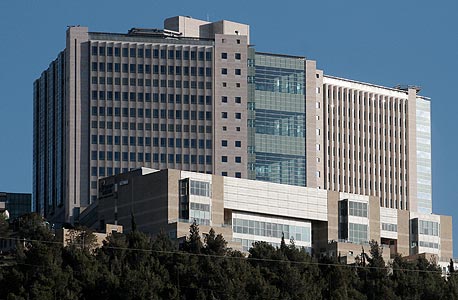 Hadassah Medical Center. Photo: Miki Alon

MyMilk Laboratories Ltd. develops a handheld breast milk scanner that gathers, tracks, and analyzes a small sample of milk to provide nutritional recommendations for the mother in order to improve milk production. TuneFork, incorporated as Listening Applications Ltd., develops an app-based hearing test and an audio personalization app intended to improve quality of life for people with hearing loss and elders. Deep Health Ltd. develops a 3D scanner for open surgeries that acts as a surgery planning and navigation system. Neuroya Ltd. develops an app that monitors neurofeedback by using a specified helmet. Ukappi Ltd. develops a smart device that can control things such as smartphones, computers, and wheelchairs by using one's tongue, giving those who may be paralyzed or without the ability to use one's fingers more control over devices they use daily. MDI Health Technologies Ltd. develops a big-data and machine learning-based service that offers patients and medical professionals drug treatment recommendations and includes information such as possible risks and side effects.

The accelerator is currently starting its second cohort, with six companies selected from some 40 applicants.