WeWork Shelves Musician Coworking Space in Tel Aviv
The music venture was set to operate in a 1,500 square meter space and include rehearsal and recording studios, as well as offices and meeting rooms
WeWork is shelving plans to launch a shared working space for musicians in Tel Aviv, several people familiar with the matter who spoke on condition of anonymity told Calcalist. With WeWork's unclear future, the musical venture has been effectively canceled, one of the people said.

On Friday, WeWork published a detailed investor presentation outlining its plans to recuperate the company since its botched IPO attempt, the ousting of co-founder and CEO Adam Neumann, and the takeover by its biggest backer Japanese holding company SoftBank. Among the measures listed in its plan, WeWork stated it intends to cut non-core activities and focus on shared office spaces.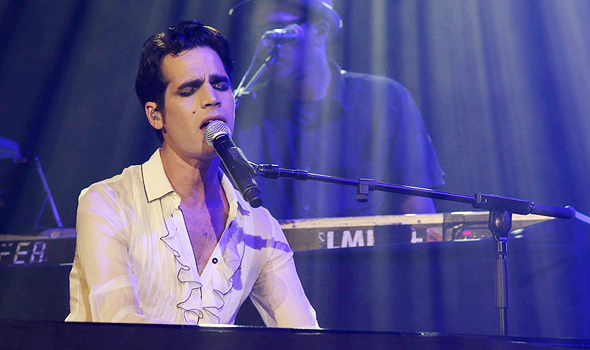 Israeli musiciam Aviv Geffen. Photo: Elad Gershgoren

The music venture was set to operate in a 1,500 square meter space in the basement of the Midtown tower in central Tel Aviv, where WeWork already operates a six-floor coworking space. The new venture was meant to include rehearsal and recording studios, as well as offices and meeting rooms.

The project was planned in collaboration with Tel Aviv-based concert production company Zappa, incorporated as Zan Music Ltd., and Israeli musician Aviv Geffen.

According to several people familiar with the deal who spoke on condition of anonymity, real estate company Israel Canada (T.R) Ltd., which owns the Midtown tower, decided to cancel WeWork's lease on the basement space due to the shared office company's ongoing troubles.

Israel Canada and Zappa have yet to respond to Calcalist's request for comment.