Teva in Talks With U.S. DoJ to End Price-Fixing Probe, Report Says
The Israeli drugmaker, along with several other companies investigated in the matter, have been holding talks on the subject for the past six months, Bloomberg reported
Teva Pharmaceutical Industries Ltd. is one of several drugmakers that have been holding talks with the U.S. Department of Justice for the past six months in an effort to end the price-fixing probe against them, Bloomberg reported Monday. In May, Connecticut Attorney General William Tong filed a 524-page lawsuit against Teva and 19 other companies, alleging they conspired together to create a price-fixing cartel for generic drugs in the U.S.

A Teva spokesperson told Bloomberg that the company is cooperating with the DoJ investigation.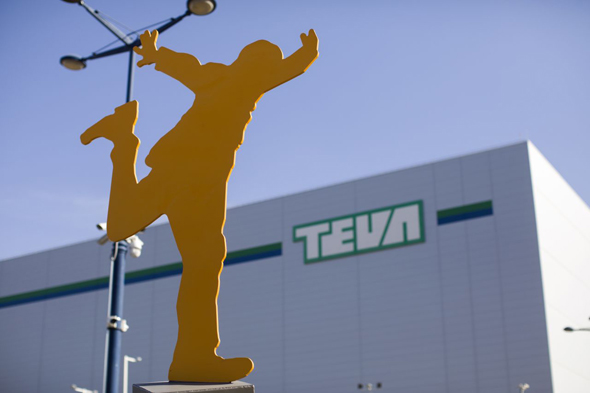 Teva. Photo: EPA

Teva is also nearing a global settlement in the opioid-abuse damages lawsuits filed against it in the U.S. The company is one of several to face accusations of fueling the U.S. opioid abuse epidemic and has already reached several settlements on the state level, with Oklahoma and with two Ohio counties.

Teva closed 4.84% up on NYSE Monday.