Japan's Olympus Corporation to Open Innovation Office in Tel Aviv
The life science company is interested in Israeli technologies and startups in the fields of digital health and medtech, with a particular interest in prostate stent technologies
Tokyo-listed medical device and life science company Olympus Corp. is set to open an innovation office in Tel Aviv in 2020, the company's chief technology officer Haruo Ogawa told Calcalist in a Tuesday interview. Olympus recently opened an innovation office in Tokyo, and intends to open two international outposts next year, with the second one planned in San Francisco, Ogawa said.

The local office will be led by Kiyoshi Miyake, a senior executive at the company's technology scouting, collaboration, and innovation division. Olympus is interested in scouting for Israeli technologies and startups in the digital health and medtech fields, with a particular interest in prostate stent technologies, Miyake told Calcalist Tuesday.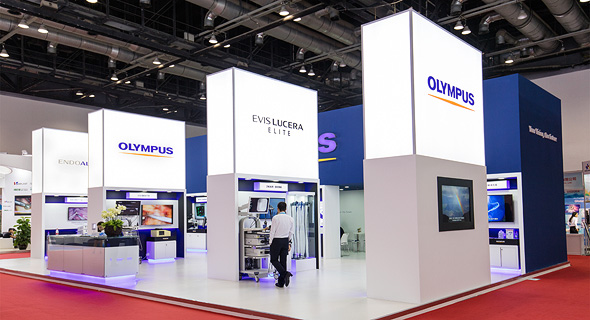 Olympus. Photo: Shutterstock

The company does not have a set date or location for the new office yet, Miyake said.

According to the Israeli Ministry of Foreign Affairs, more than 70 Japanese companies, including Mitsubishi and insurance company Sompo Holdings Inc., have set up Israeli outposts. In 2017 alone, Japanese companies invested $1.2 billion in Israel, according to the ministry's data.