Israeli Entrepreneur Moshe Hogeg Is Being Sued for Investor Fraud, Again
A new lawsuit filed last week alleges Hogeg misappropriated investor money to buy an Israeli soccer team and real estate, as well as to make a donation to Tel Aviv University
Israeli blockchain entrepreneur Moshe Hogeg allegedly misappropriated investor money to buy an Israeli soccer team and real estate as well as to make a donation to Tel Aviv University (TAU), according to a lawsuit filed last week in a Washington district court.

The plaintiff, a Vancouver resident called Sean Snyder, claims that the conducts of Hogeg and his Gibraltar-incorporated crypto company STX Technologies Ltd., also known as Stox, have cost him at least $430,000 in losses.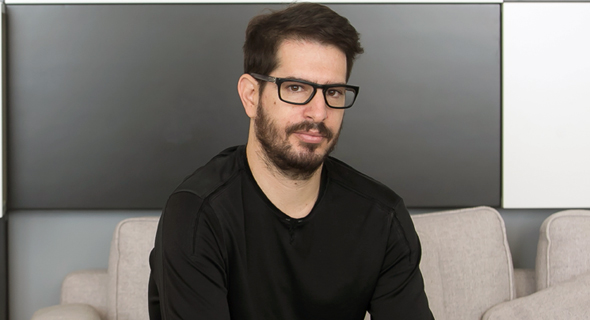 Moshe Hogeg. Photo: Orel Cohen

The lawsuit alleges Hogeg and his partners were "motivated by greed and a total disregard for anyone but themselves," and issued a larger amount of Stox tokens than originally announced, which eventually caused significant depreciation in the value for the digital currency.

According to the lawsuit, Hogeg used investor money to fund his $7 million acquisition of Beitar Jerusalem Football Club, a $19 million real estate deal in Kfar Shmaryahu, an affluent Tel Aviv suburb, and a $1.9 million donation to TAU, which named a research institute after Hogeg.

Hogeg and TAU declined Calcalist's request for comment.

Founded in 2013 as a subsidiary of Invest.com, Stox raised $34 million in an ICO of its namesake digital coin in August 2017.

This is not the first Stox-related lawsuit filed against Hogeg. Earlier this year, Chinese citizen Zhewen Hu filed a NIS 17 million (approximately $4.6 million at the time) lawsuit in Tel Aviv, accusing Hogeg of fraud. The lawsuit alleged that Hogeg used money received from the buyers of Stox crypto coin for personal gain and for the activity of other companies he was involved with. The lawsuit was dropped in May following a mediation process.

In July, another lawsuit filed in Tel Aviv accused Hogeg of misleading investors concerning the prospects of another company of his, Mobli Technologies 2010 Ltd., which went bankrupt in 2016.