Lawsuit Alleges Crypto Company Stox Stripped Investors of Their Money
A lawsuit filed Wednesday in Tel Aviv names Israeli blockchain entrepreneur Moshe Hogeg and crypto firm Stox as defendants
Israeli blockchain entrepreneur Moshe Hogeg is accused of fraud in a new NIS 17 million (approximately $4.6 million) lawsuit filed Thursday to the Tel Aviv district court. The lawsuit, filed in the name of Chinese citizen Zhewen Hu, alleges that Hogeg gave money gotten from the buyers of crypto-coin called Stox to himself and other companies he was involved with. It names Hogeg, STX Technologies Ltd., also known as Stox, and Yaron Shalem, a former chief financial officer at Hogeg's venture capital firm Singulariteam Ltd. as defendants.

For daily updates, subscribe to our newsletter by clicking here.

The plaintiff alleges that Stox, which is registered in Gibraltar, is fully owned by Hogeg and operated from his office in the greater Tel Aviv metropolitan area. Founded in 2013 as a subsidiary of Invest.com, Stox raised $34 million in an ICO of its namesake digital coin in August 2017. The Plaintiff alleges Hogeg "emptied the company of all of the proceeds of the ICO," either pocketing the funds or using them to float other businesses linked to him. In doing so, the plaintiff said, Hogeg violated a long list of commitments he made to his investors, as specified in the Stox White Paper.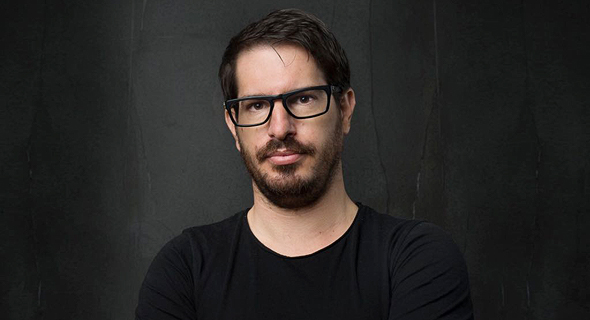 Moshe Hogeg. Photo: PR

The plaintiff is the lawsuit by Adv. Shmulik Cassouto, founding partner of law office Cassouto and Co., Adv. Yossy Haezrachy of Israeli law office Haezrachy and Co., and Adv. Sharon Sahai, of the law office Sahai, Harel, and Co.

Hogeg is the co-founder of cryptocurrency smartphone company Sirin Labs and the chairman of LeadCoin, a blockchain-based decentralized lead-sharing network. Both companies issued tokens—Sirin raising $157.8 million in December 2017 via a coin called SNR and LeadCoin raising $50 million in the beginning of 2018. SNR lost 99.02% of its peak value, crashing from almost $3.5 in January 2018 to its current $0.034, while LeadCoin fell from a peak of $0.19 to $0.00017.

Hogeg is also the owner of the Beitar Jerusalem Football Club, which he bought in August 2018 for approximately $7 million (NIS 26.5 million).

On its website, Stox presents itself as an open source, Ethereum-based prediction market, in which the entrance fee for a prediction or wager is a single Stox token.

The lawsuit alleges the company was designed to lure in investors and take them for large sums of money with the single goal of pinching that money.

According to the lawsuit, the plaintiff purchased Stox tokens with $1.8 million worth of Etherium on the day of the ICO. He later purchased additional tokens valued at $2.8 million. The plaintiff said he was encouraged to invest more funds into Stox by a series of messages from Hogeg himself.

According to the lawsuit, Stox boasted to investors about its strategic partnership with Invest.com without disclosing that it, also, was owned and operated by Hogeg. "Hogeg signed agreements with himself," the lawsuit reads. In the agreement, Hogeg committed, as the owner of Stox, to pay himself, as the owner of Invest.com, 12.5% of the Stox tokens mined in the ICO as well as additional $2-3 million from the earnings of that ICO.

According to the suit, of the $34 million raised by Stox, the company invested $24 million in Telegram's May 2018 ICO, contrary to its White Paper commitments.

The suit also includes a testimony by Ran Ashtar, Stox chief financial officer— who is not named in the lawsuit— who said in a private questioning earlier this month Hogeg managed to somehow "transfer money from one pocket to another." Of the $34 million raised in the ICO, only $5 million were received by him as the budget for the company, Ashtar said.

The suit further alleges that the company loaned money and distributed unauthorized dividends to Hogeg and other people connected with him, in compliance with instructions given by Hogeg himself. This included money that was transferred as part of the ICO of Israeli blockchain company ORBS. Money also flowed from Stox to Hogeg's other companies, Sirin Labs and Singulariteam, the suit alleged.

As a result, the suit said, Stox ceased operations, letting go all its employees in October 2018. Hogeg reacted to the dissolution of the company on Twitter, blaming regulation in Israel for its untimely shutdown. Relevant regulation in Israel has not changed since the day of Stox's ICO to the time it let go its employees, the lawsuit notes.

According to the suit, the Stox app was ultimately launched with no promotion and was downloaded by some 1,000 android users. Invest.com is not active but for a landing webpage, the lawsuit alleges.

Earlier this week, Hogeg said in a post to Facebook that he fell victim to a digital coin sting, describing how a "large sum" was stolen from him when he attempted to buy GRIN coins in an over-the-counter (OTC) transaction. "My conclusion is trust no one," Hogeg said.