List
When Life Gives You Trash, Use, Use Again
From dirty diapers to wine residue, below are six Israeli startups developing innovative uses for both industrial and home waste
Israel has a serious waste problem, as its inhabitants produce significantly more trash than their counterparts in other developing countries. On average, an Israeli will produce 20% more trash a year compared to the average person in other OECD countries, according to data from Israeli advocacy group the Israel Union for Environmental Defense (also known as Adam Teva V'Din). Further, Israel is almost infamous for its ineffective waste management and poor recycling policies.

Slowly, in the past several years, awareness of the problem is beginning to grow in Israel and with it, startups developing innovative uses for both industrial and domestic waste, including human waste, are beginning to sprout. Below are six Israeli startups that will transform trash into useful treasure.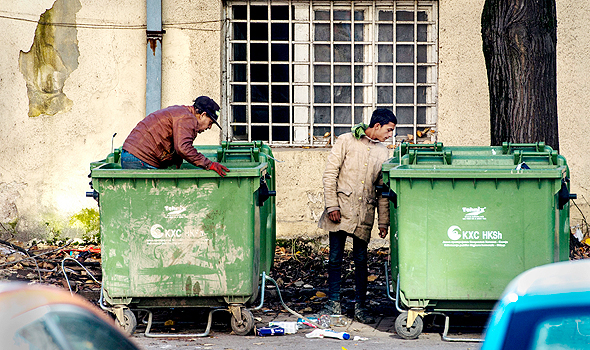 Garbage (illustration). Photo: API

Below are six Israeli startups that will transform trash into useful treasure.

UBQ

Founded: 2012

Founders: Jack Bigio, Yehuda Pearl, Rany Lev

Based in Tel Aviv

UBQ Materials Ltd. develops technology for converting home waste, including food, soiled cardboard, paper, mixed plastics, and even soiled diapers, into reusable bio-based material that can substitute conventional oil-based plastics. UBQ's process breaks unsorted household waste down into its basic natural chemical compounds and creates a new material without requiring water or emitting toxic fumes. UBQ's material can be used in an array of products including automotive parts, trash cans, shopping carts, and even bricks.

Last month, UBQ announced a collaboration with Arcos Dorados Holdings Inc., the biggest McDonald's franchise in the world, operating over 2,000 restaurants. Arcos Dorados will use products manufactured from UBQ's material at some of its restaurants beginning in the first quarter of 2020.

Melodea

Founded: 2010

Founders: Oded Shoseyov, Tord Gustafsson, Shaul Lapidot

Based in Rehovot in central Israel

Melodea Ltd. develops technology that extracts cellulose from wood pulp and paper production, using it to produce paints, coatings, and food packaging. The company's cellulose nanocrystals are recyclable, compostable, and biodegradable, according to company statements.

HomeBiogas

Founded: 2012

Founder: Oshik Efrati, Israel Erez Lanzer, Yair Teller

Based in Beit Yanai in central Israel

HomeBiogas Inc. will let none of your waste go to waste. Last year, the company launched its bio-toilet, that enables human waste to be converted into cooking fuel in a method that does not require access to sewers or water grids. The company's compact bio-toilet is easy to transport and can be carried on the back of a moped, according to company statements.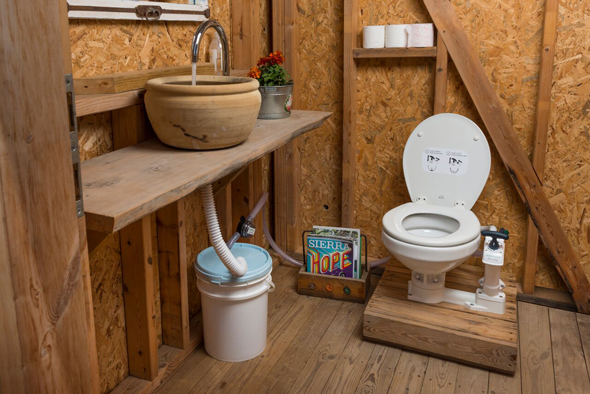 HomeBiogas' toilet. Photo: PR

New Delek

Founded: 2017

Founders: Daniel Davidov, Suzanna Buzin

Based in Beit HaGadi in southern Israel

New Delek Ltd. uses microorganisms to derive biofuel from organic and inorganic waste. The company's goal is dual—to create a clean energy source that can replace fossil-based fuels, and to reduce the amount of trash accumulating in landfills and polluting water sources, soil, and air.

NutrliLees

Founded: 2019

Founders: Yochanan Gerber, Yaki Harel, Meir Shelisel

Based in Kiryat Shmona in northern Israel

Nutrilees Ltd. develops a technology to transform residue from the wine industry into a nutritional supplement for human consumption. Nutrilees' process turns lees—deposits of residual yeast and grape remnants—into a tasteless powder, which is rich in dietary fiber and protein, according to company statements.

Paulee CleanTec

Founded: 2008

Founders: Oded Halperin, Oded Shoseyov, Moshe Hibel

Based in Tel Aviv

Paulee CleanTec Ltd. develops an exothermic oxidation process that converts human and animal waste into fertilizer without the need for running water or electricity. Waste is converted into non-toxic ash which can be inserted back into the soil as a highly nutritious fertilizer. The fertilizer is made in a matter of minutes, and is odor-free, according to company statements.