Amazon Lowers Shekel Conversion Fees for Online Purchases
The commission went down to as low as 2.2% of the total purchase sum, a significantly lower rate than that offered by most Israeli credit card companies
As part of its efforts to win over Israeli consumers, Amazon has recently reduced its commission fees for converting foreign currency into shekels. Last month, the rates went down from between 6% and 7% of the total purchase sum to between 2.2% and 2.5% for customers choosing to pay using Israeli currency on Amazon's U.S., U.K., and European sites. This is a significantly lower rate than that offered by most Israeli credit card companies, which typically stands at around 3%.

Despite its relatively small population of 9 million, Israel is considered a significant market for e-commerce. In 2017 alone, 61 million packages weighing over 10,800 tonnes were ordered by Israelis from retailers abroad, a 15% increase from the year before, according to a report by Israel Postal Company Ltd.

The same year, the average Israeli made 36 online purchases from overseas, according to a report published by Israel's state comptroller. By 2020, the scope of online shopping in the country is expected to double, amounting to 12% of its retail market, the state comptroller's report said.

Amazon launched an Israeli website in September, adding a Hebrew version last month.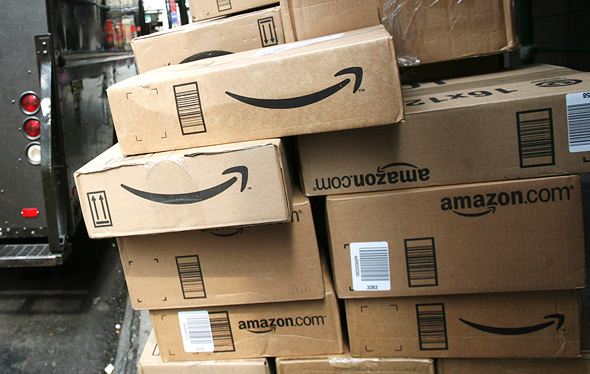 Amazon packages. Photo: AP