In a First, Israel's Social Security Agency to Go Into Operational Deficit in 2020
The agency's expenses are expected to exceed its income by approximately $360 million next year
Bituah Leumi, Israel's national social security agency, is expected to go into operational deficit in 2020, for the first time in its history. The agency's income, excluding interest on actuary balances, is expected to amount to just NIS 161 billion (approximately $46 billion), but expense on various state-aid allowances, universal health care, and administration are estimated to amount to an additional NIS 1.25 billion (approximately $360 million) on top of income. The numbers were recently revealed in Bituah Leumi's budget deliberations.

Currently, Bituah Leumi has about NIS 250 billion (approximately $71.9 billion) in balances, deposited at Israel's Ministry of Finance, for which it receives interest. The Ministry uses these funds as part of the state treasury.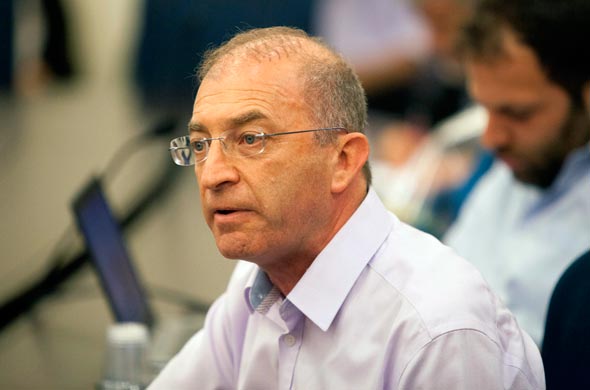 Bituah Leumi's Director General Meir Shpigler. Photo: Omer Messinger

Israeli officials have been continuously debating on when two likely scenarios will occur—the first is the occurrence of said operational deficit and the second is the balances running out and the collapse of Bituah Leumi, which will no longer be able to pay eligible citizens their due.

In September last year, Bituah Leumi announced it intends to stop transferring its balances to the finance ministry, expressing its doubt that the ministry would return the funds in times of need, as it has been using the transfers to support the state budget. Though the agency has since backed down and agreed to set up a team to examine the disagreement, there seems to have been no progress. Last week, Bituah Leumi issued a tender for companies to manage its investment portfolio, which can be seen as a declaration that it indeed intends to stop depositing its balances with the ministry, possibly hoping for better interest rates in the private market. A deliberation examining the legality of canceling the agreement between Bituah Leumi and the finance ministry is scheduled for later this week.