Israeli Boutique Hotel Chain Brown to Open Hotel at Ben Gurion Airport
The 200-room hotel will be adjacent to the airport's terminal 3, and is expected to include a fitness center, spa, restaurant, bar, and a conference center
Israeli boutique hotel chain Brown, together with IT company Aman Group, has won a tender to open a hotel at Ben Gurion Airport, the Israel Airports Authority and Brown announced Sunday. The 200-room hotel will be adjacent to the airport's terminal 3, and is expected to include a fitness center, spa, restaurant, bar, and a conference center.

Brown did not say when the hotel is expected to open.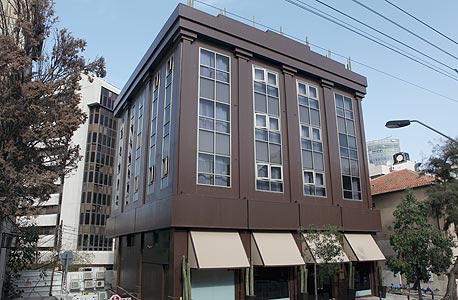 One of Brown's hotels. Photo: Orel Cohen

Brown will design the hotel and manage it for a period of 25 years, according to the tender agreement. The two companies will receive a NIS 40 million (approximately $11.48 million) grant from the Airports Authority, as well as an undisclosed government grant.

Founded in 2010, Brown, incorporated as Brown Ha-Moshava Boutique Hotels Ltd., operates hotels in Tel Aviv, Jerusalem, and Trogir, Croatia.

In January, Calcalist reported that Brown was looking to buy its own airline. At that time, Brown reached understandings in a deal to acquire struggling Israeli carrier Israir Airlines Ltd. for $70 million. Then, in April, Israeli businessman Meir Shamir, through his investment firm Mivtach Shamir Holdings Ltd. joined the bidding war for the airline. Neither bid appears to have been successful as Israir has yet to be acquired.