Impact Investment
Double Investment, Double Impact
The Israeli impact ecosystem is still in its infancy, but the market is growing rapidly and was estimated at approximately $260 million in 2019, double the sum of 2018
Recent years saw the global business sector discover the advantages of impact investments, not just as a profitable financial vehicle but also as a tool for leading social change. As a policy, this kind of investment enables better relations between employees, suppliers, client communities, and shareholders.

Impact investing aims to produce quantifiable social or environmental benefits alongside economic profit. Assessment of these investments, therefore, focuses on a double bottom line--social and financial--contrasting it with traditional investment analysis, which is based solely on parameters of financial yield and risk.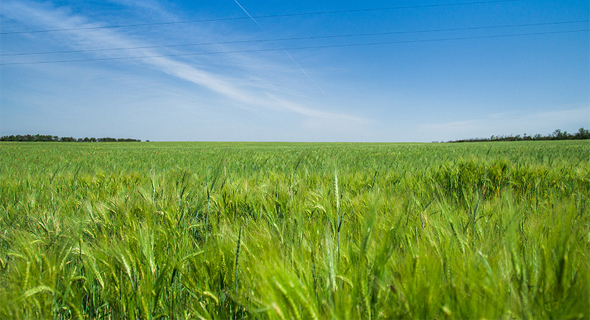 Sustainability (illustration). Photo: Canva

Although the Israeli impact ecosystem is still in its infancy, Israel is striving to implement sustainable development goals in order to guarantee nationwide development for all sectors of society. The guiding principle is an improvement in all parameters, even for the weakest sectors of the population. The impact investment market is growing rapidly. According to a 2019 report published by the OurCrowd Foundation together with Social Finance Israel, this market is estimated at approximately $260 million a year, double the sum recorded in 2018.

In a recent report published by the Israel Innovation Authority on the impact investment sector, the authority stated that Israel has the potential to become a world leader in impact investing. To achieve that, it needs to develop a source of innovative solutions for the immense challenges facing humanity while building a dynamic local ecosystem of initiatives and investors.

The range of areas in which impact entrepreneurs operate is extensive. It includes improving public service and the work of government ministries; providing better access to information; streamlining the public health system; enhancing the level of both formal and informal education; combatting loneliness among senior citizens; and integrating populations with disabilities into all facets of society.

In September 2015, the United Nations determined a series of sustainable development goals (SDG) for the coming decades. A total of 17 goals, 169 objectives, and 230 indices were determined after a lengthy consultation process involving governments, international entities, the World Bank, the OECD, academia, the business sector, and civil society organizations. The goals relate to a range of issues, such as eradicating poverty and environmental preservation, alongside socio-economic goals such as gender equality, occupational fairness, and economic growth.

Detailed objectives and indices were determined to track each country's progress, both internally and according to global standards. Impact investments are one expression of how these goals are being implemented. According to the annual report of the Global Impact Investing Network (GIIN), impact investments totaled approximately $500 billion in 2018, double the amount of the previous year.

IIA, which views technological innovation as leverage to inclusive and sustainable economic growth, operates a variety of incentive programs that support technological research and development that offers responses to social and public challenges. According to the newly released IIA report, the rationale behind these incentive programs is that the country profits twice, both from the initiative's economic and business activity, such as tax income, and job creation, and its impact on economic indices such as productivity and participation in the workforce.

The Authority operates specially designated tracks that offer increased support for entrepreneurs from sectors of Israeli society under-represented in the Israeli innovation ecosystem. These include Arabs with Israeli citizenship, ultra-Orthodox Jews, and women. The track addressing women was launched in March 2019.

The article was written in collaboration with the Israeli Innovation Authority, the Israeli governmental investment arm.