Sisense In the Process of Raising a $100 Million Round Led by Insight Partners
The round is being raised according to a company valuation of $1.1 billion; Insight Partners has been making headlines this week with a series of deals involving Israeli companies
Israel-based business intelligence startup Sisense Ltd. is in the process of raising an investment round of between $100 million and $120 million, according to one person familiar with the matter who spoke to Calcalist on condition of anonymity. The round is being raised at a company valuation of $1.1 billion and is led by New York-based venture capital and private equity firm Insight Partners, that person said.

Insight Partners has been making headlines this week with a series of deals involving Israeli companies. On Tuesday, Insight Partners announced its $1.1 billion acquisition of Israeli IoT security startup Armis Inc., confirming an earlier report by Calcalist. On Wednesday, Calcalist reported that the venture fund was in advanced negotiations for a stake in Israeli gaming company Moon Active Ltd. according to a company valuation of approximately $1.2 billion, citing one source. Early on Thursday, Calcalist reported that Insight Partners is in advanced negotiations to acquire the fifth fund of Israeli venture firm Gemini Israel Ventures for hundreds of millions of dollars, again, citing a source.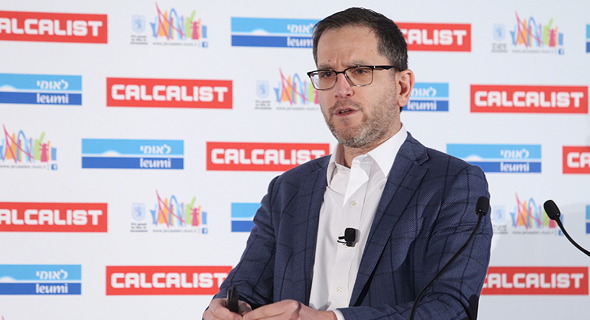 Sisense CEO Amir Orad. Photo: Orel Cohen

Founded in 2004, Sisense develops a cloud-based business intelligence platform that uses artificial intelligence algorithms to analyze organizational data. The platform is available via multiple devices and apps and can be operated through text, speech, chat, and IoT applications, without requiring any special training or skills. The company has raised $200 million to date from investors including Insight Partners, Battery Ventures, and Bessemer Venture Partners. Sisense's Customers include General Electric, Philips, Expedia Group, Rolls-Royce, Mazda, Nissan, Air Canada, Nasdaq, NASA, and eBay. Its customers include the Nasdaq exchange, Phillips, General Electric, and Spotify.

In May 2019, Sisense bought cloud data analytics company Periscope Inc., known as Periscope Data. The financial details were not disclosed, but Calcalist reported that it was a stock deal valued at over $100 million, citing a source. Following the acquisition, Periscope's 150 employees, including founders Harry Glaser and Tom O'Neill, joined Sisense, increasing its number of employees to around 550 people in Israel, New York, London, Arizona, Kiev, Melbourne, and Tokyo.