Israeli MasterChef Judge to Feed Hungry Microsoft Employees
The multinational software company has hired celebrity television chef Haim Cohen to oversee six dining areas in Microsoft's new Herzliya campus, Ynet reported Sunday
The talent crunch in the Israeli tech industry drives companies big and small to try every trick in the book in order to attract workers. Now, Microsoft has decided to follow the age-old idiom: the way to employees' hearts is through their stomachs.

Instead of settling for the now-standard pre-paid lunch card, the multinational software company has hired celebrity television chef Haim Cohen to oversee six dining areas available to employees in its new campus in central Israeli town Herzliya, Israeli news site Ynet reported Sunday, citing sources. Both Cohen and Microsoft confirmed the details to Ynet.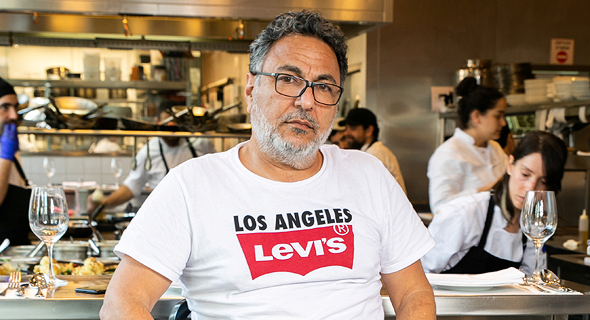 Celebrity chef Haim Cohen. Photo: Tal Shachar

According to the report, the different dining areas include a pizza restaurant, a sushi bar, a rooftop grill house with an ocean view, a New York-style deli, and two cafes, each offering vegetarian, vegan, and gluten or sugar-free options.