CES 2020
TetaVi's Technology Could Enable Viewers to Walk Through a Virtual Reality Movie
Israel-based TetaVi develops volumetric video technology made portable using four depth cameras developed in-house
Volumetric video, which enables 3D capture of a person, an object, or a location from all angles and viewpoints, is all the rage these days. Microsoft is doing it, Intel is doing it, and Tel Aviv-based TetaVi Ltd. is also doing it—a little differently, CEO Gilad Talmon told Calcalist last week during the Consumer Electronics Show (CES) 2020 in Las Vegas.

TetaVi's technology enables users to interact with real-world 3D scenes and environments on their private devices. "Intel Sport, which caters to the big stadiums, captures video for very large spaces at relatively low resolution," Talmon said. TetaVi's technology, which hit the market during the last quarter of 2019, captures very high resolution videos of a very limited space, he said. "Currently, we are working on a circumference of three meters, and we will ultimately reach 10 or 12 meters." Unlike Intel, which relies on multiple cameras installed within a space, TetaVi's technology, which uses four depth cameras developed in-house, is portable. "We do it without a green screen, we can deploy the system outside if we need to," Talmon said.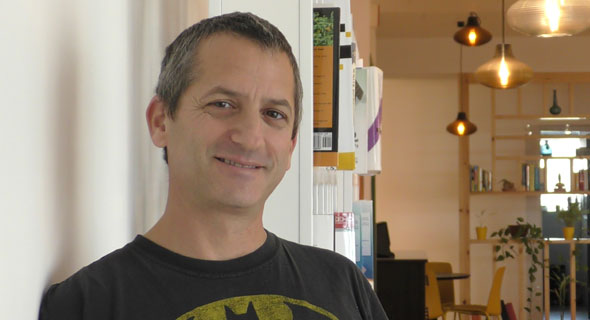 TetaVi CEO Gilad Talmon. Photo: TetaVi Ltd.

The company was founded in 2006 by serial entrepreneur Miky Tamir, who is also one of the founders of automated broadcasting company Pixellot Ltd., with Michael Birnboim and Avi Klinger.

Talmon said he is bound by NDAs and cannot share much information about TetaVi's partnerships. The company's first project, he said, was a movie shot exclusively with volumetric characters, meaning it is a virtual reality movie and viewers would be able to stand and walk inside the film. The movie's creators are now in talks with the Tribeca film festival, he said. "In the last quarter, we closed two large projects in Japan and another in the U.S., in which our technology will be used to produce content, including gaming content for mobile phones."

The company has also been approached by sports groups such as the Bundesliga and some sports leagues in Japan, Talmon said. "There is a lot of interest in seeing what can be done with volumetric assets because people understand it can be used for broadcasting and fan engagement."

TetaVi has 21 employees in total, two in the U.S. and the rest in Israel. The company has raised $5.4 million to date and is currently completing a new round, ahead of extensive growth, Talmon said.