TripActions Opens Israeli Sales and Marketing Outpost
Last week, the corporate travel company announced a strategic agreement with Lufthansa as well as a significant investment
Corporate travel startup TripActions Inc. has established sales and marketing operations in Israel, according to co-founder and CEO Ariel Cohen. The company has waited to formally launch the new operations until it completed a deal with Israel's national carrier El Al Israel Airlines Ltd., he said.

"We have a deal with El Al for all passengers from the U.S. to Israel, which gives our customers comfortable access to El Al's systems and better prices," Cohen said. "It was important to us to create the same terms for customers who make orders via El Al from Israel to other locations. Now that the deal is complete we started marketing activity with local customers."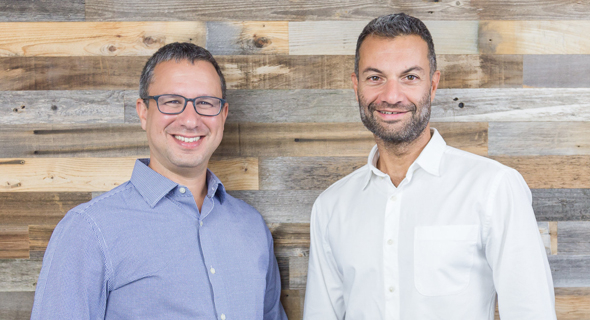 TripActions founders Ariel Cohen (left) and Ilan Twig. Photo: PR

Founded in 2015 by Cohen and chief technology officer Ilan Twig, Palo Alto-based TripActions develops a business travel management service aimed at saving companies money on their employees' work-related trips. The company receives a commission from both the companies that order the trips and the various service providers.

Last week, German airline Lufthansa Group announced a strategic agreement with TripActions as well as a significant investment, though neither company disclosed the financial terms. In June, TripActions raised a $250 million series D round according to a company valuation of $4 billion, led by existing investor Andreessen Horowitz, with participation from Lightspeed Venture Partners, Zeev Ventures, and Dov Frances' Group 11. TripActions raised $480 million to date.