TripActions Raises Debt Facility of Up to $500 Million
Backed by Silicon Valley Bank, Goldman Sachs, and Comerica, TripActions intends to offer companies a virtual credit card to cover employee travel expenses
Palo Alto, California-based corporate travel startup TripActions Inc. has raised a debt facility of up to $500 million, the company announced Tuesday. The financing was led by Silicon Valley Bank, with participation from Goldman Sachs, and Comerica Inc.

Founded in 2015 by CEO Ariel Cohen and Chief Technology Officer Ilan Twig, TripActions develops a business travel management service that aims to save companies money on their employees' work-related trips. The company receives a commission from both the companies that order the trips and the various service providers. TripActions counts Dropbox and Lyft among its customers.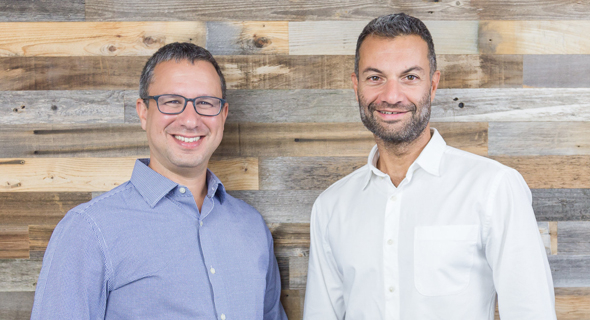 TripActions founders Ariel Cohen (left) and Ilan Twig. Photo: PR

TripActions intends to use the financing to launch an end-to-end global payment management system for corporate travel. According to Cohen, travel financing is one of the most complex issues faced by corporations.

Employees book flights and hotels for business trips and pay all of their travel expenses using their own credit cards because many do not have a corporate credit card, Cohen said in an interview with Calcalist. Employees then have to collect receipts and submit them to the company's accountants for reimbursement, creating massive workloads for the financing department, he said.

The new service, called TripActions Liquid, will offer companies virtual credit cards through which employees can pay for their expenses directly, with the company automatically being kept in the loop, Cohen said.

When they first started the company, Cohen and Twig sat down to map out the needs of the business traveler, for example, booking the flight, making changes to a reservation, and receiving technical support, Cohen said. "We came up with 40 issues and we want to get to all of them," he said. "We are just in the beginning, but payment is one of the most major issues."

In June, TripActions raised a $250 million series D round according to a company valuation of $4 billion. Last month, Calcallist reported that TripActions has established sales and marketing operations in Israel.