Coronavirus
Despite Limited Flights to Southeast Asia, Israeli Airlines Feel Coronavirus' Impact
According to the Israel Airports Authority, only about four flights depart Ben Gurion Airport to the far east each day, out of 500-600 daily flights
Last weekend, the domestic aviation market sighed in relief at the news that there was a decline in the number of new cases of coronavirus infections in China, an executive at the Israel Airports Authority (IAA) told Calcalist on condition of anonymity in a recent interview. "Then Italy entered the equation and turned the tables. Unlike the far east, whose impact on Ben Gurion Airport is small, Europe is a major destination for us," the person said.

According to IAA data, only about four flights depart Ben Gurion Airport to the far east each day, out of 500-600 daily flights.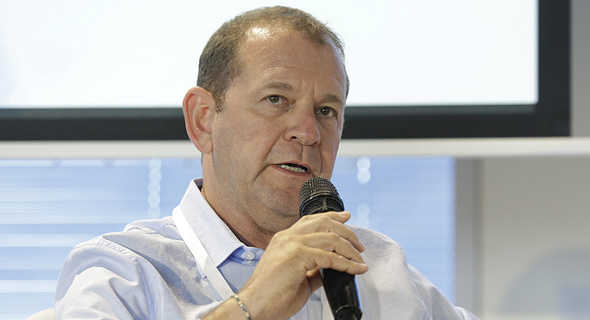 Uri Sirkis. Photo: Israir

In a filing with the Tel Aviv Stock Exchange last week, Israel's national carrier El Al Israel Airlines Ltd. stated it will alter the activity of its Bangkok route in accordance with the instructions of the Israeli Ministry of Health. This change is in addition to the company's temporary halt of its flights to Beijing and Hong Kong, El Al said.

El Al estimated its loss of revenues as a result of the pandemic at $30 million. The company also stated at the time that it expects most of the loss to even out as its operational costs will decrease due to its own flight cancellations. The company initially planned to launch a thrice-weekly direct route connecting Tokyo's Narita Airport to Tel Aviv's Ben Gurion Airport next month, but has yet to announce if the route will be launched as planned.

Uri Sirkis, CEO of Israeli airline Israir Airlines Ltd., wrote in a letter to company employees that the airline has seen a reduction of 50% in bookings, and that 5% of Israir's 470 employees will be laid off as a result, with the remaining employees being required to take an unpaid vacation for one week.

Tel Aviv-headquartered airline Arkia Israeli Airlines Ltd. has suffered significant losses since Tel Aviv's domestic Sde Dov airport was shut down in July 2019, leading to a 30% cut in domestic flights to southern Israeli resort town Eilat. The coronavirus has led to an even further decrease in sales for the company, with chairman Avi Homero stating the crisis will force Arkia to take action and deepen its cutbacks and streamlining in order to enable the company to recover. The company had recently laid off 100 employees.