Coronavirus
Israel Enters First Full Day of New Restrictions With 2,495 Confirmed Cases
The new restrictions ban residents from leaving their homes for a distance of over 100 meters
As Israel enters its first full day of its upped restrictions, which came into effect Wednesday at 5 p.m. and will last for seven days unless revised or extended, its number of confirmed cases continues to go up. As of Thursday morning, the country has 2,495 confirmed coronavirus (Covid-19) cases, according to the Israeli ministry of health. Of those, 41 are considered in serious or critical condition. Israel has had five deaths so far and saw 66 people recover. A recent audit by the health ministry stated Israel has 2,173 ventilators, one of the most important tools needed to decrease the mortality rate among critical cases. Of that number, however, 708 are already in use and 28 are faulty, meaning Israel currently has only 1,437 available ventilators for new cases. The ministry is working to acquire new ventilators.

According to the new restrictions, only workplaces defined as essential are allowed to remain open, but they have been ordered to measure temperature for all incoming people and only let those with a temperature of under 38 degrees celsius enter. However, after some businesses complained that thermometers were hard to come by currently, Israeli Minister of Public Security Gilad Erdan ordered the police not to enforce the regulation until action has been taken to provide all businesses with the necessary equipment.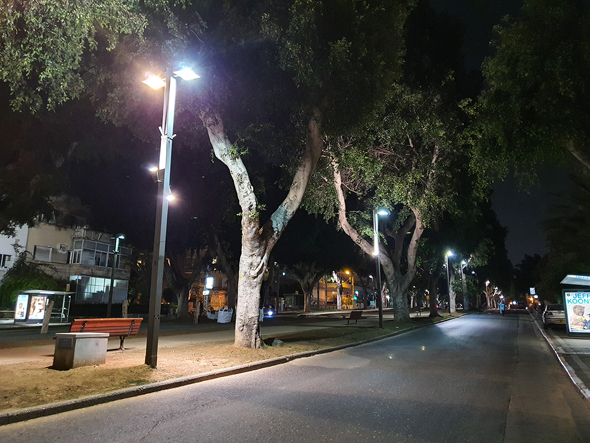 Empty Tel Aviv streets. Photo: Shmulik Davidpur

Israelis are now restricted from leaving their homes for a distance of over 100 meters, barring certain exceptions such as medical need or the procurement of groceries and other essential goods. Online commerce that includes door-to-door delivery is also allowed for all shops and restaurants. Israel's supermarkets are some of the only businesses to benefit from the current crisis, which has shut down most of the country's economy and resulted in hundreds of thousands of newly unemployed.