It Is Still Money Time for the Israel-Colorado Innovation Fund
Coronavirus has wreaked havoc in financial markets, but the uncertainty is not scaring away all VCs
Despite the economic slowdown and the uncertainty regarding the future due to the coronavirus (Covid-19) pandemic, the Israel-Colorado Innovation Fund (ICI Fund) is actively looking for new investments in Israel.

ICI Fund, a U.S.-based fund with offices in Colorado and Israel, invests solely in Israeli companies and supports their scale-up in the U.S. market. Innosphere Ventures, a general partner in the ICI Fund, is a 501(C)3 technology incubator, meaning it is exempt from federal income tax, that supports the scale-up of around 40 companies each year.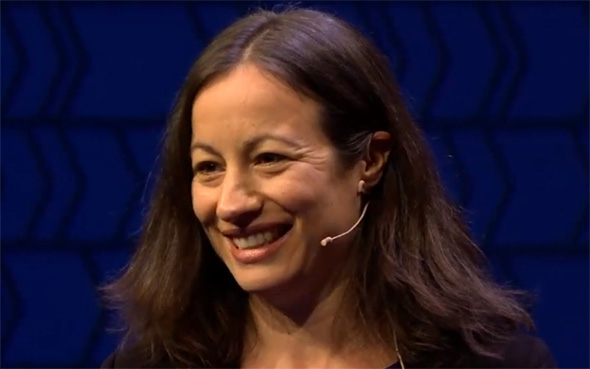 Gili Elkin, General Partner, Israel - Colorado Innovation Fund. Photo: AIPAC

ICI Fund is in the process of due diligence with two Israeli companies and hopes to soon close its fourth investment in Israel, with an announcement expected to arrive in the coming weeks despite the current financial uncertainty. "We are excited to partner with more incredible Israeli entrepreneurs who are dedicating their lives to a cause that is greater than us all," said Gili Elkin, general partner at ICI Fund, which collaborates with the Israel Innovation Authority, allowing portfolio companies to apply for additional grant money. "We believe that the new reality forces us to dare and try new approaches we never tried before and find an alternative that we didn't think about and make the impossible real."

ICI Fund makes investments of up to $1 million and is aiming to complete around 12 investments over the next two years. The fund invests in pre-seed, seed, and round A stages and its focus is IoT for some of the most difficult markets in the U.S. such as water, agriculture, construction, industry 4.0, energy, and oil and gas.

Besides searching for new investments, ICI Fund is also pushing its current portfolio companies, Kando Environmental services Ltd., Viridix Ltd., and Genda Construction Technologies Ltd., to accelerate activities in the U.S. market. "Our approach is that this is the time of data and we need to seed relationships in the U.S. market to be prepared to fully execute when the market is ready," said Elkin. "Together with our portfolio companies, we act now in full force to create a buzz in the U.S. market about the activities of our portfolio companies. We ask ourselves in this new situation, how can our product help the world?"

ICI Fund's current portfolio includes three companies. Kando, which offers smart wastewater management solutions, selling a system that extracts data continuously and remotely from the wastewater network. Viridix, an agritech startup, which develops a sensor that imitates the behavior of the root of the plant and provides indication for farmers about the availability of water at the root. And Genda, which is aiming to make the construction process more efficient, creating an app that monitors employees and tools location with the goal of saving construction time and costs. "During these days, when construction companies lack employees, their time is their most valuable asset," Erez Dror, CEO of Genda, told Calcalist. "We allow them to remotely understand their resources status and stage in the construction process. We are also creating a tool to make sure sites are corona compliant, ensuring social distancing on-site, compatibility with regulations and more, to make sure sites are running smoothly during the pandemic and after."