The Power of Chickpeas: Alternative Protein Startup InnovoPro Raises $15 Million
Innovopro extracts protein and starch from chickpeas, the legume commonly used for making popular Mediterranean dish hummus
Alternative protein startup InnovoPro raised a $15 million series B funding round, the company announced Thursday. The round was led by Jerusalem Venture Partners (JVP), with participation from CPT Capital and additional strategic and financial investors.

Incorporated as ClearFarma Industries Ltd., Innovopro extracts protein and starch from chickpeas, the legume commonly used for making the popular Mediterranean dish hummus. The 70% protein concentrate manufactured by Innovopro is used in the meat substitute industry and the starch is used for gluten-free consumer products.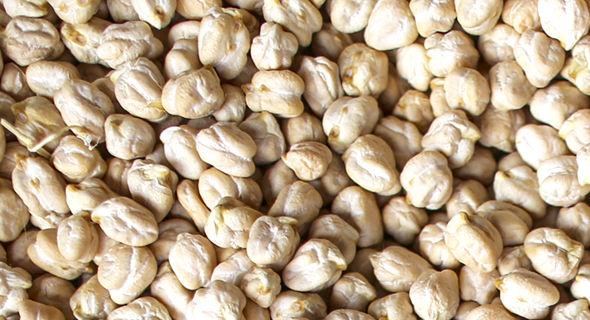 Chickpeas. Photo: Bloomberg

The new round brings the company's total raised to date to $19.25 million. The company intends to use the funds to scale up the production of its protein concentrate.