Ad-Blocking Startup Namogoo Acquires Customer Incentive Startup Personali
Personali develops AI-based analytical tools for personalizing user incentives on websites and driving sales
Ad-blocking startup Namogoo Technologies Ltd. announced Monday the acquisition of another Israeli startup, Personali Ltd. The financial terms of the deal were not disclosed.
Namogoo was founded in 2014 and offers websites and online businesses a service that blocks unauthorized ads and distracting content that may disrupt customer experience and engagement, specifically content meant to hijack customers. Last year, Namogoo raised $40 million, bringing its total funding raised to $69 million.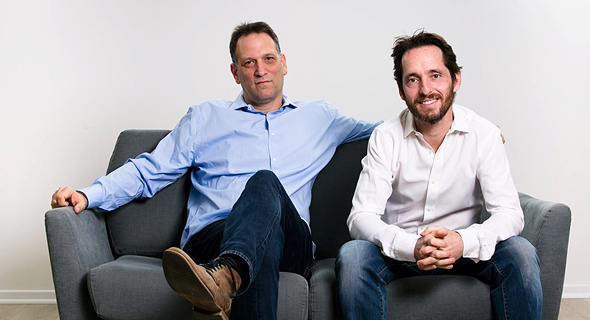 NAmogoo co-founders Ohad Grinshpan and Chemi Katz. Photo: Efrat Saar
Founded in 2011, Tel Aviv-based Personali develops AI-based analytical tools for personalizing user incentives on websites and driving sales. The company raised $15 million prior to the acquisition.