Police Detain Former Frutarom Executives Suspected of Bribing Officials in Russia, Ukraine
The Israel Securities Exchange and the Israeli police have raided the offices of the flavor and fragrance company, which was acquired by IFF in 2018
The Israeli police's national fraud investigation unit Lahav 443 detained on Wednesday former executives of Frutarom Industries Ltd. on suspicion of bribing public officials in Russia and Ukraine. The executives are being questioned as part of a joint investigation with the Israel Securities Authority. Both agencies also raided the company's offices in Herzliya.

The investigation draws on an internal review conducted by U.S.-based and NYSE-listed company International Flavors & Fragrances Inc. (IFF), which acquired Frutarom in 2018 for $6.4 billion. According to IFF's findings, which it made public in August 2019, former Frutarom executives, including former CEO and president Ori Yehudai, were involved in paying bribes to customs officials and other civil servants in Eastern Europe.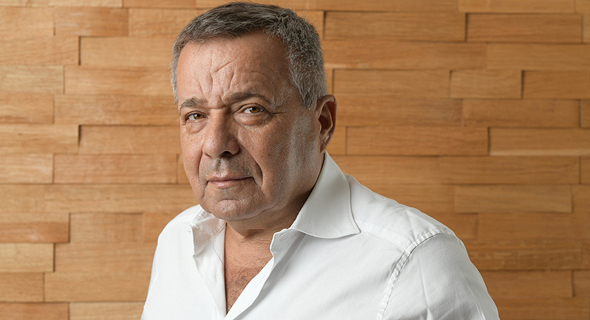 Frutarom CEO and President Ori Yehudai. Photo: Yonatan Blum

Frutarom's management is suspected of transferring funds from its marketing budget directly to company employees in Russia and Ukraine, who used them to bribe various local officials.

This is one of the key findings of IFF's internal investigation report, which led it to accuse four former Israeli executives of the Israel-headquartered flavor and fragrance company of knowingly making illicit bribery payments to customs officials through prohibited commissions to its employees. IFF is traded both in the U.S. and Israel and is valued at about NIS 50 billion (approximately $14.5 billion) making it the company with the highest market capitalization listed on the Tel Aviv Stock Exchange.

According to IFF, the payments that were made through a clandestine mechanism, which it defined as "unworthy," were not revealed to it during the negotiations and due diligence process it conducted prior to the completion of the Frutarom acquisition. "Former CEO Yehudai pledged to the buyers that he was selling a clean company, with no skeletons in the closet. Those payments don't exactly fit that definition," a person familiar with the case told Calcalist on condition of anonymity.

A second person familiar with the matter, who spoke on condition of anonymity, told Calcalist that IFF was actually well acquainted with the payment mechanism and "wanted to complete the payments quietly" at the same time that the pre-acquisition due diligence process was being conducted. "IFF had known about the issue for months," the person said. "All the money was paid solely to private entities. There were no bribe payments and no prohibited fees. The money was only used for payments to local marketers to promote the sale of products."

IFF had been subject to an extortion attempt due to the matter, according to another person who spoke to Calcalist on condition of anonymity. According to him, IFF's management received a letter from a Russian lawyer who claimed he had obtained information about the alleged improper actions. The lawyer demanded $500,000, threatening to sue the company unless the payment was made. The person who supplied the lawyer with the information is believed to be a former employee of Frutarom who knew about the payment mechanism. IFF did not make the payment, the person said, opting instead to contact the U.S. Department of Justice and make the allegations public in its reports.

In August, Aaron Michaeli, a partner at Israel-based law firm Goldfarb Seligman, told Calcalist that the former Frutarom executives represented by the fir, are not aware of any illegal actions as part of Frutarom's operations. Throughout its years of operation, the company has made sure to conduct its business according to a code of ethics and legal and acceptable business practices, he added.