Insurtech startup Planck raises $16 million in series B round
Planck develops software that enables insurance companies to use publicly available data, image processing, and company reports to analyze and perform risk assessments of businesses
Tel Aviv-based commercial insurance startup Planck Resolution Ltd. has raised $16 million in a series B funding, the company announced Wednesday. The round, which brings Planck's total funding raised to date to $28 million, was led by Team8 Capital, the recently announced venture capital arm of Israeli startup foundry and venture group Team8.

Planck develops software that enables insurance companies to use publicly available data, image processing, and company reports to analyze and perform risk assessments of businesses for the purpose of creating customized insurance policies.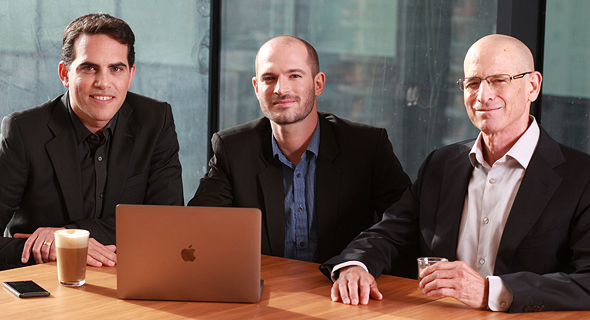 Planck Re co-founders Elad Tsur (left), Amir Cohen and David Schapiro. Photo: PR

Planck has been working with some of the largest insurance companies in the U.S., including Chubb Ltd., Republic Indemnity, an affiliate of Great American Insurance Group, American International Group Inc. (AIG) subsidiary Attune Insurance Services LLC, according to the company's statement.

Planck employs 65 people, 50 of them in Tel Aviv and the rest in its New York offices. The company intends to use the funding to expand its U.S. operation and enter new markets starting with Germany next year.

Planck was founded in 2016 by CEO Elad Tsur, Amir Cohen, and David Schapiro, three tech and insurance sector veterans. Tsur and Cohen previously co-founded data-mining startup BlueTail Ltd., sold to Salesforce.com Inc. in 2012. Schapiro is the former CEO of customer analytics software developer Earnix Ltd. and serves as a non-executive director at insurtech startup Bought By Many Ltd.

"We were very impressed by the depth of Planck's technology stack and its ability to highlight all related risk factors of a business in real time," Sarit Firon, managing partner at Team8 Capital stated.