Pixellot raises $16 million to continue broadcasting sports during the Covid-19 era
Investments come at a time when sports events around the world have been hit by social distancing regulations and a decline in advertisements
Israeli sports broadcasting startup Pixellot announced on Wednesday that it raised $16 million in round C investment. The round was led by Shamrock Capital with the participation of Altshuler Shaham, as well as existing investors the Erkin family, and Grupo Globo.

Pixellot was founded in 2013 and today employs about 150 people in Israel, the U.S. and Singapore. Using artificial intelligence, it provides viable alternatives to traditional video broadcasts to games in professional and amateur leagues.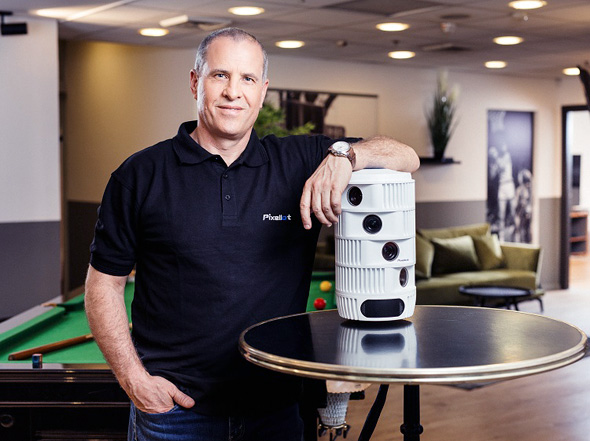 Pixellot CEO Alon Werber. Photo: PR

Pixllot's technology is based on a photography system that captures the whole sports field. Using artificial intelligence algorithms, it becomes a virtual photographer that automatically tracks what's happening on the pitch. Its live broadcast includes graphics, advertisements, the scoreboard, and the ability to integrate with commentators in remote locations.

At the end of the game, the system produces game highlights and the entire match is available within a few hours for coaching staff to review and analyze, including statistics and videos for each team and player.

According to company data, it currently broadcasts more than 90,000 live hours every month from over 140 leagues and tournaments. Pixelot's technology is used by production and broadcast companies, sports clubs, sports associations, universities, high schools, coaches, and talent scouts around the world.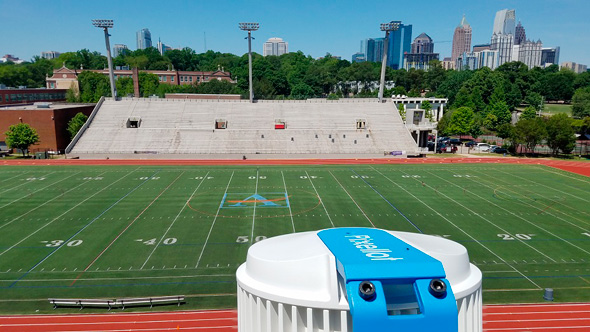 Pixellot's camera on the sporting grounds. Photo: PR

The latest round is intended to accelerate sales processes and marketing activities in response to the growing need for safe and cost-effective broadcasting solutions, as a result of the impact that the Covid-19 pandemic has had on global sports. The high-profile and sponsored sports leagues have been hit financially by the plague, while leagues that do not broadcast their games could lose contact with fans and the primary source of revenue —advertisements. The situation has introduced significant risk in particular to women's leagues, sub leagues, and more niche sports.

"Pixellot allows teams to get back into the game and stay in touch with fans in an easy, safe, and cost-effective way. Even the world's leading leagues are developing a higher awareness of costs and are therefore interested in analyzing our automated video and data services, Pixellot CEO Alon Werber said. "We are pleased that our investors have recognized the unique potential and unanimously agreed on the need to increase our commercial operations. We believe automatic production is a solution that will ultimately create a better connection between the teams and the fans."